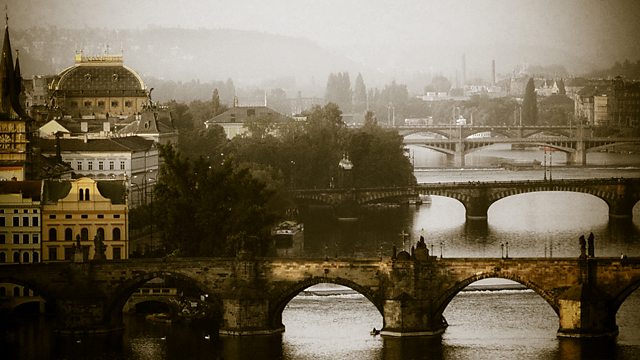 Utz
A British academic travels to 1960s Prague to research the art collection of Rudolf II. A historian friend introduces him to the eccentric and utterly dogged porcelain collector, Kaspar Joachim Utz. From this encounter an extraordinary story of obsession and survival emerges: for Utz has protected his vast collection of Meissen figurines from Nazis, Stalinist ideologues and the demands of Communist museum curators.
After the Soviet invasion of 1968, all contact between the men ceases and Utz dies. In the last part of the play, our narrator returns to Prague in the late 1980s- as the Communist system is in its death-throes- to learn what became of Utz's collection. Was it appropriated by the State, or sold off to some secret enthusiast?
Is it conceivable that the porcelain figurines were destroyed to prevent such eventualities? The Englishman interviews several figures from Utz's life as he tries to piece together the puzzle of the man and his vanished achievement. Where is the collection now? And who, really, was Utz's maid, Marta, to the deceased? For it may be (as the narrator speculates among blacklisted writers turned garbage men) that human love came to eclipse his priceless objects d'art in the heart of Kaspar Utz.
This is the twist in the final minutes of the play. Although the marriage to his servant was undertaken in 1952 for purely selfish reasons (Utz had to be married in order to keep his home), over the decades that followed Marta fought off her more attractive rivals- for Utz, we also learn, was devastatingly attractive to a particular kind of woman- and finally cemented her status as the central figure in his life. This dramatisation by Gregory Norminton of Chatwin's last novel is an intriguing and comic mystery story.
Cast:
Utz/Janitor ..... Jack Klaff
Marta ..... Pam Ferris
Dr Orlik/Curator ..... Sam Kelly
Narrator ..... Daniel Weyman
Oxford Don/Man/ Head Waiter ..... Gregory Norminton
Elena/Teresa Kryl ..... Michaela Stonisova
Ana/Photographer ..... Dolya Gavanski
Producer: Marilyn Imrie
A Corporation for Independent Media production for BBC Radio 4.
Last on