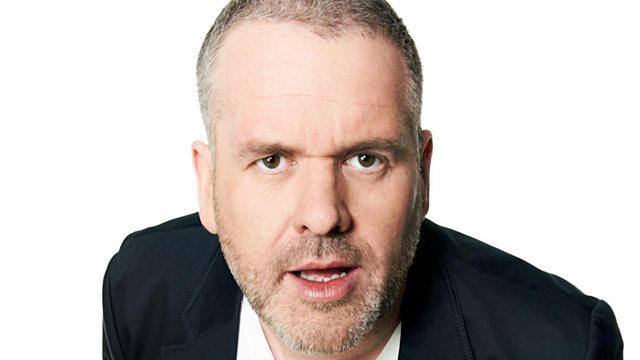 30/06/2009
Tuesday 30th June 2009
06.30 – News and Sport
06:35 – We find out whether Dom and Aled made the Burglette last night. They didn't. Dom had children issues, and Aled was confused by what a raw burger would look like. We educate Aled on some basic rules of cookery and life. Dom says if we get 2000 viewers on the cameras he'll moonwalk.
07:00 - News and Sport
07:05 – We've virtually got 2000 people, so Dom finally moonwalks and then Aled shows him how it should be done. Chris also has a go to prove how easy it is.
07:20 – Chris talks about his training, and Aled gives us his tips on distracting the trainer.
07:30 - News and Sport
07:35 – We play our Nana Windows remixes which have been flooding in.
07:45 – Rob DJ's Pub Quiz.
08:00 - News and Sport
08:05 – Rob DJ's Pub Quiz answers including a full explanation of the original line up of the last supper, for those that don't fully understand religion.
08:20 – Dave clears up the fact that he's not on Twitter, and then he clears it up again for those that we're listening the first time.
08:30 – News and Sport
08:35 – More about Twitter, and we talk about Peter Andre who's going to be on this show on Friday.
08:45 – Tomorrow we're going to be doing Rock Aerobics with Aled.
08:55 – Chris gives us a sneak preview of his new parody demo. It's not quite finished yet.
09:00 – Tedious Link
09:05 – We run through some hellos from the stars. Dave asks Aled to smell him cos he's got a new scent. It's very powerful. Chris has been sent some eggs for his omelette project, and then we showcase some of the BBC Radio 1 emergency links from a selection of the DJs.
09:25 –More emergency links including a very funny Steve Lamacq link that sounds like David Bowie.
09:30 – News and Sport
09:45 – We've been playing a game of tigs off ground in the studio.
09:50 – Cheggers' Pop Quiz with Rachel and Marc. Rachel wins but can't do tomorrow so we need two new callers now.
10:00 – We chat to Jo about what time she goes to bed, and then she sadly has some unforeseen technical issues at the start of the show.
Last on