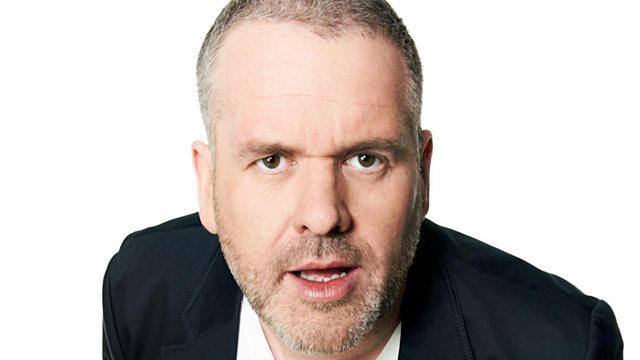 29/06/2009
Monday 29th June 2009
06.30 – News and Sport
06:35 – We're having technical difficulties again in the studio, which is bad. Chris defends the BBC over its criticisms in the papers, and praises the corporation's excellent coverage of the Glastonbury Festival. We discuss the biblical weather that arrived on Saturday, and talk about cows having picnics on train lines and disrupting the service.
07:00 - News and Sport
07:05 – We talk about Glastonbury and people flashing their bits. Why is it that those who insist on taking off their clothes, are exactly the sort of people who should keep them on? It's the same with nudists. We talk about the sort of bars that Aled likes to go to, and whether we'd be allowed to go out with him one night. Maybe we should do a week of Come Drinking With Me, where we have a night each.
07:20 – We're going to see Take That this week, at Wembley, so we talk about the tour, and the fact that Lady Gaga didn't turn up to Old Trafford over the weekend.
07:30 - News and Sport
07:35 – Texts from people confirming Lady Gaga's non attendance at the Take That gigs.
07:50 – Chris and Dave run down the chart from 10 to 1 and play La Roux, which is the UK's number one.
07:55 – We still haven't heard back from Lady Gaga's people about why she never turned up at Old Trafford.
08:00 - News and Sport
08:05 – Peter Andre is on the show on Friday which will be fascinating radio.
08:20 – We play our La Roux parody 'Waterproofs'.
08:30 – News and Sport
08:35 – More 'Waterproofs' fun and we talk about people impersonating Chris when they go out. Including Chris' brother and Dave when they went to a club once and Dave had to wear the 'House Trousers'.
08:50 – We explain to Aled why T Shirts are called T Shirts and Aled introduces us to N Trousers.
09:00 – Tedious Link
09:05 – Over the weekend Chris invented the burger omelette, and we talk about other ground breaking fusion dishes. We also discuss Yorkshire puddings with jam and the people of Wakefield.
09:30 – News and Sport
09:35 – More about Burger Omelettes, and Aled who eats the same food every night, because he only eats to live.
09:50 – Cheggers' Pop Quiz with Rachel and Marc. It's a draw again so they're both back tomorrow.
10:00 – We talk to Jo about her weekend at Glastonbury. She sounds very tired.
Last on