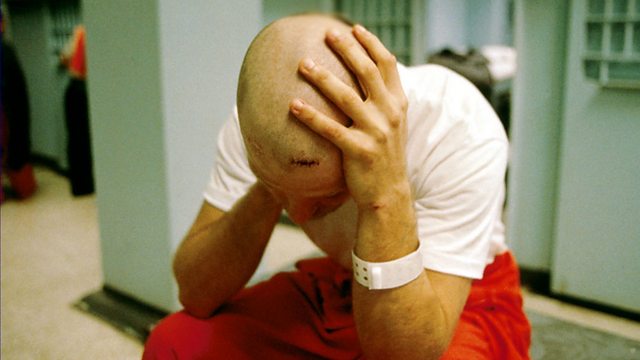 Mental Health in Prisons
Listen in pop-out player
Today there are more people in prison with mental health problems than ever before. In fact nine out of ten prisoners have a mental health problem. Not surprisingly some of them are depressed as a result of being in prison, but for others it was their mental illness or their learning disability which started them on a path towards prison.
In April 2009, the Bradley Report was published recommending that the government takes steps to address the problem.
All In the Mind talks to Sean Duggan, who used to be a mental health nurse and is now Director of Health and Social Care for Criminal Justice at the thinktank the Sainsbury Centre for Mental Health.
Lord Bradley recommends that people's state of mind should be assessed and monitored right the way through the process, from first contact with the police through to prison, and that Diversion Schemes should be more widely available. At the moment many parts of the country are not covered, but these schemes have been around for some time.
But what does diversion really mean? If people are diverted away from prison, what are they being diverted to? Linda Bryant, who manages the Together forensic mental health practitioner service in London, explains.
All In the Mind also visits Peterborough to see one of the pilot Youth Diversion Schemes supported by the Sainsbury Centre and speaks Sharon Bowman. At Peterborough police station they see up to 90 young people a month who have been arrested for suspected assault, burglary and possession of knives and drugs. There are big variations in sentencing across the country. Currently Peterborough sends 12.1 per cent of young offenders to prison, which is twice the national average. In Newcastle-Upon-Tyne it is only one per cent. Sharon's role is to find out about the child's life and to assess their mental state, which can range from learning difficulties to as yet-undiagnosed psychosis.
Last on