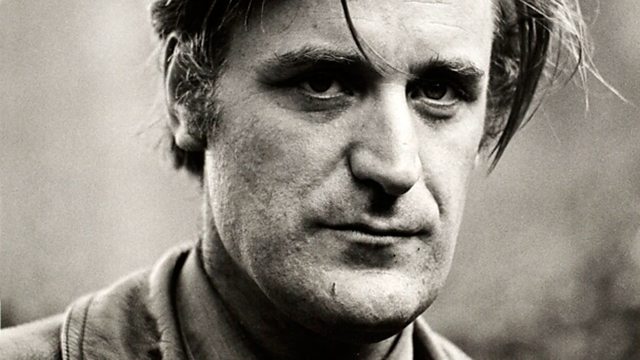 Sitting for Fay
Christine Finn discovers a rich seam of literary life in photographer Fay Godwin's work.
Best known for her later landscape work, Godwin spent the 1970s and 80s taking portraits of some of the leading figures of the literary scene. Many iconic book-jacket images were taken by her, including a sultry Ted Hughes with that lock of hair falling over his face, Philip Larkin and the rubber plant, Seamus Heaney and the tree, Desmond Morris in a safari suit, a pensive Ruth Prawer Jhabvala, Keith Waterhouse slumped in a basket chair and Salman Rushdie with a hookah.
Christine gained access to Godwin's home and studio as it was being prepared for sale, and with Godwin's friend, photographic historian Roger Taylor, examined the archive. It shows that many of Godwin's later collaborations on books of landscapes - most notably with Ted Hughes, but also with Richard Ingrams and Philip Larkin - were born in the portrait sittings and the relationships that grew out of them.
The programme also hears from poet Alan Brownjohn about the experience of sitting for Fay, and examines an archive of prints, contact sheets and letters from her sitters, held in the British Library since her death in 2005, with photo critic and editor Sue Steward.