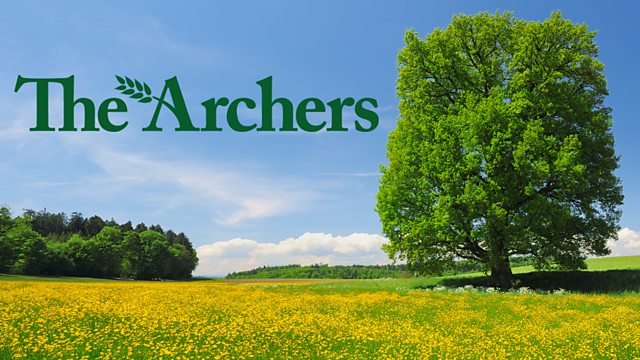 29/06/2009
Jennifer won't be going to the Royal Show this year. Jill will - two radio producers have set up their own hive and she wouldn't mind seeing how they're getting on. Phil wants to go every day as it's the last show.
Susan wishes Neil hadn't raised money on the house to pay off his feed bill. She thinks it was lovely of Christopher to buy the fruit bowl to cheer her up, even though he didn't actually give it to her.
Jazzer tells Mike how Alice talked Christopher out of using the bowl to play a practical joke on Susan. Jazzer will cover Mike while he's honeymooning on the Isle of Wight, and will help out during Mike's second honeymoon later in the summer. Jazzer's sure he'll be free. He's not likely to be roadying for the Lies as they've got no gigs.
Vicky's also making wedding plans and has convinced Mike that they should have a traditional present list. The invites are done, and she's finalised arrangements at the Bull. Mike's delighted that Brenda has "volunteered" to help Vicky choose her dress. Although uncertain whose idea it was first, Vicky assures Mike that Brenda couldn't have been happier about it.
Episode written by Adrian Flynn.
Last on