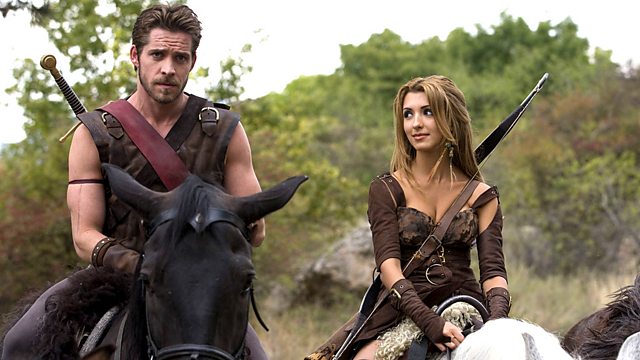 Wench Trouble/Golden Powers
Kröd and the gang go on a mission to rescue General Arcadius, Kröd's mentor and the leader of the resistance. During this mission, Kröd learns that he is 'The Golden One', the central figure in a prophecy that foretells the destruction of the evil Xanusian Empire.
Kröd's nemesis Dongalor reveals that he is in possession of the ultimate weapon of mass destruction, the Eye of Gulga Grymna. However, he discovers that he needs to add a significant piece to the Eye before it can become fully operational.
Last on
Credits
| Role | Contributor |
| --- | --- |
| Kröd Mändoon | Sean Maguire |
| Dongalor | Matt Lucas |
| Aneka | India de Beaufort |
| Zezelryck | Kevin Hart |
| Loquasto | Steve Speirs |
| Bruce | Marques Ray |
| Barnabus | Alex Macqueen |
| Arcadius | Roger Allam |
| Narrator | Michael Gambon |
| Stygian Assassin in Stable | Lee Boardman |
| 2nd Myrmidon | Matt Devere |
| Max the MC | Neil Fitzmaurice |
| Horst Draper | Christian Patterson |
| Annoying Villager | John Ramm |
| Minstrel | Richard Riddell |
| Lord Vanameer | Orlando Seale |
| Head Myrmidon | Jonathan Slinger |
| Mystery Man | Peter Sullivan |
| Assassin 1 | Nico Tatarowicz |
| Producer | Mario Stylianides |
| Director | Alex Hardcastle |
| Actor | Peter A Knight |