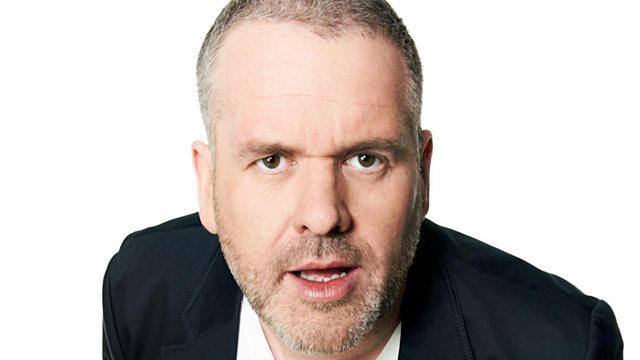 19/06/2009
Friday 19th June 2009
06.30 – News and Sport
06:35 – We're all knackered, Rachel's got tunafish poisoning and Carrie's overly excited at Silverstone. That said, it is Friday which is a good thing. Dave's got his biology exam after the show today which he's looking forward to.
06:55 - Amazingly somebody has texted in to say that the show is helping them feel positive today, which is incredible. Also Dave has received some upsetting news that some people think he looks like Aled
07.00 – News and Sport
07:05 –We discuss Lewis Hamilton's new sponsorship deal with Berni Inns and Carrie talks us through the atmosphere at Silverstone. Matt Fincham fancies Holly Samos, so we can try and embarrass him some more later on. Chris explains that we're doing a visualisation trial for the next 6 weeks, which is why we have cameras in the studio
07:20 – We talk to Carrie live from Silverstone and play the flirty clips of her with Hokey Kokey Lynen. We look at the pictures of her looking very girly with all the pit crew. We also ask Matt about fancying Holly Samos but he says the line is bad
07:28 - Chris is going to the Grand Prix on Sunday and is very excited. He plays Carrie's clip over the M&S music, and then Dave talks about wanting a massive umbrella off Lewis Hamilton, and sounds a bit like Anchorman. Rachel then remembers that she has a surprise for one member of the team after the news. I wonder what it could be.
07.30 – News and Sport
07:40 – It's Dave who gets the surprise, and it's a massive umbrella and formula one hat from McLaren. He looks very special in his new outfit
07:50 – Chris tells us about his trip back to his old house in Stoke. We replay our Nana Windows live jam and then play Jack Penate from Jo's show yesterday.
08.00 – News and Sport
08:05 – Carrie live at Silverstone talking about Antony Davidson the Brawn reserve driver
08:20 – We decide to ask random questions of the audience to see what they reply. Rachel starts with the question 'what will you be doing tomorrow'
08.30 – News and Sport
08:35 - Dom's question is do you prefer sitting down or standing up
08:45 – Dave's question, what's your mum called?
08:50 - And the last question is from Chris is, Do you want to come to the pub with me tonight?
09:00 – Golden Hour part one - 1993
Toni Di Bart – 'The Real Thing'
Sybil – 'When I'm Good And Ready'
Chaka Demus & Pliers – 'Tease Me'
Bjork – 'Venus As A Boy'
Rage Against The Machine – 'Killing In The Name'
Blind Melon – 'No Rain'
09.30 – News and Sport
09:35 - The Golden Hour part two - team choices
Dave: The Cure – 'In Between Days'
Aled: Yazz & The Plastic Population – 'The Only Way Is Up'
Rachel: TLC – 'Waterfalls'
Dom: The Verve – 'Bittersweet Symphony'
Chris: Backstreet Boys – 'As Long As You love Me'
10:00 - We chat to Sara about her weekend and Chris's man cleavage
Last on