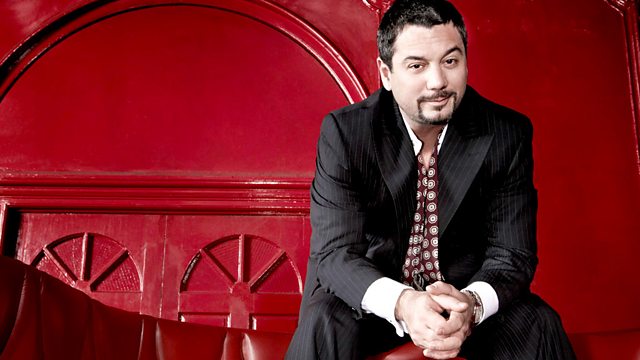 07/06/2009
Fun Lovin' Criminal Huey Morgan brings you the perfect soundtrack to your Sunday afternoon.
This week he meets Jonny 'Itch' Fox and Jamie Jazz from his favourite new band, London's ska punks The King Blues. He talks to them about their political intent, signing to a major label and their DIY attitude to performing.
With his motto "if it's cool, I'll play it", Huey also plays an eclectic mix of the best music from the past five decades, spanning rock, rap, disco, soul and Latino. This week his playlist includes Louis Armstrong, Tom Waits, Blondie and Kelis.
Plus legendary producer Arthur Baker trawls his record collection for some rare vinyl and your suggestions for unusual British tracks in School Britannia.
Last on