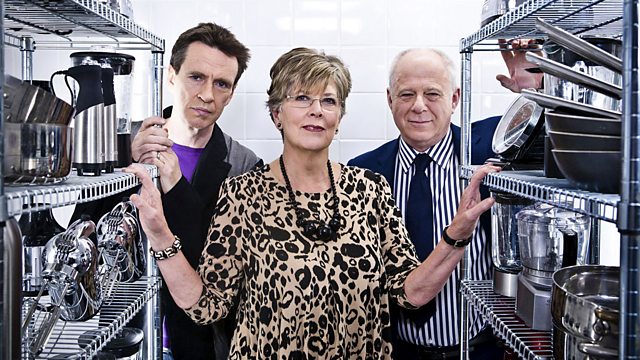 Finals Dessert
16 of the nation's top chefs have been battling for the chance to honour the men and women from all three forces serving in Afghanistan with a glorious homecoming dinner that captures the authentic tastes of home.
The pressure mounts as the eight regional finalists return to cook their entire menus again for our esteemed panel of food aficionados - Prue Leith, Oliver Peyton and Matthew Fort. Each day the judges will rank the dishes from each course in their order of preference, but ultimately it's viewers who will decide which chef goes through to cook for the returning forces, and who goes home. At the end of each programme you will get the chance to vote for your favourite dish. In this episode, the chefs compete to see who has the best dessert.
Please note that phone lines may be closed and calls may still be charged.
Last on