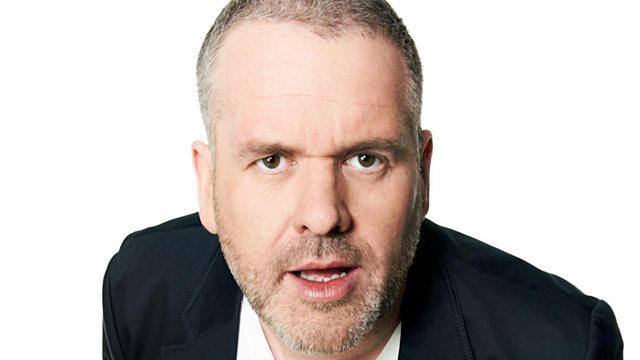 02/06/2009
Tuesday 2nd June 2009
06:30 – News and Sport
06:35 – Chris' car went to the wrong address this morning, thanks to some sort of administrative cock up. Yesterday Chris had to film the opening sequence for 'Who Do You Think You Are?' which is harder than you would imagine, as Dave demonstrates. We talk about how difficult it is to smile for long periods of time like Christine Bleakley off The One Show, and Chris wants everybody to be in a good mood today 'cos it's lovely weather outside
07:00 - News and Sport
07:05 – Chris watched Ironman yesterday afternoon which is really good. It's got Robert Downey Jnr and Gwyneth Paltrow in it
07:20 – We talk exams, as everybody is doing them at the moment. Dave is doing the Radio 1 exam in a couple of weeks and doing biology.
07:25 – Chris plugs Dave's stripper video which has now had 21000 views. Look out for the bum wiggle and leave your comments
07:30 - News and Sport
07:35 – More about Dave's stripper video which is still boring
07:45 – Rob DJ's Monday Night Pub Quiz
07:55 – Quiz answers – Carrie gets full marks and Dave struggles this week
08:00 - News and Sport
08:05 – We talk to Tulip about the amount of people in Newsbeat who have complicated and unusual surnames, like her
08:20 – Chris talks about Twitter and the fact that he's just posted a picture of the BT Tower. We discuss Twitter fakes and the fact that Chris secretly fancies Lily Allen. Chris then poses a question for the nation to answer. The question is how are you?
08:30 - News and Sport
08:35 – We've already had loads of answers to Chris'
question, and read out a load of them. Dave then asks the question of what people fancy for lunch
08:45 – Lots of people have texted in saying what they'd like for lunch. Davina is on this week, so maybe Rachel should make her one of her celebrity cakes for Thursday. We then play the Davina Parody
08:50 – We tell you about downloading the Nana Windows ringtone again
09:00 – Tedious Link – Graham Coxon 'Freakin' Out'
09:05 – Chris talks about Lily Allen and we're all excited about the forthcoming Take That stadium gigs which kick off this weekend. Aled is also going to go and see Britney Spears on Thursday, which he can't wait for. We talk about The Apprentice final on Sunday, and the fact that they've apparently recorded 2 endings so even the finalists don't know which one of them has won.
09:25 – We talk about this summer's festivals and the fact that Chris is thinking about going to Leeds festival, and possibly also Benicassim in Spain which Tulip is going to this year
09:30 - News and Sport
09:35 – We read out a load of texts from people who are getting very excited about the forthcoming festival season
09:45 – Cheggers Pop Quiz with Daley and Hannah. Hannah wins and is back tomorrow
10:00 – We discuss with Jo the Sasha Baron Cohen and Eminem situation and whether or not is fake or not and decide to set up a fake Jo Whiley Twitter page
Last on