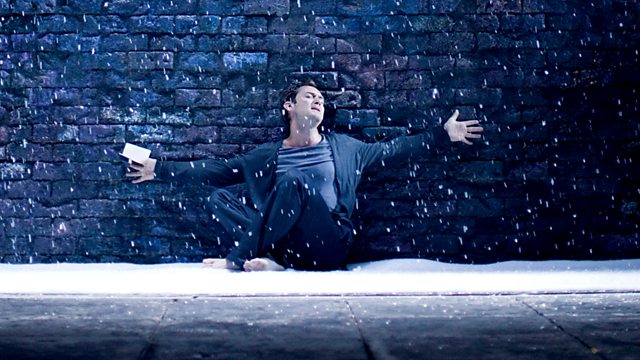 Jude Law in Hamlet, The Blind Side of the Heart by Julia Franck, and Be A Nose - three sketchbooks by Art Spiegelman
Listen in pop-out player
Tom Sutcliffe is joined by writers David Aaronovitch and Tom Dyckhoff and comedian Natalie Haynes to discuss the cultural highlights of the week. Featuring bad parenting in Denmark and Germany and how a strong right arm can take a young man from Hispaniola to the Bronx.
Jude Law plays the Dane in Michael Grandage's production of Hamlet at Wyndham's Theatre. The final play in the Donmar West End season, the cast also includes Penelope Wilton as Gertrude and Gugu Mbatha-Raw as Ophelia. This is Law's first attempt at this daunting role, following hot on the heels of David Tennant's critically acclaimed interpretation.
The Deutscher Buchpreis is the German equivalent of the Booker and in 2007 it was bestowed on Julia Franck's Die Mittagfrau. Now available in its first English translation as The Blind Side of the Heart, Franck's novel opens with a mother abandoning her seven-year-old son at a railway station in the chaotic aftermath of the German defeat in 1945. It then traces the roots of this event back to the experiences of two sisters in a rural village before the First World War and in Bohemian Berlin in the 20s and 30s.
Sugar is a film set in the world of baseball which neatly sidesteps the cliches that sporting films are prone to blunder into. Miguel 'Sugar' Santos is a talented young pitcher from the Dominican Republic who is spotted at a baseball academy and given the opportunity to play in the US minor leagues. A fish out of water in rural Iowa, he swiftly becomes disillusioned by the world of professional baseball and its ruthless treatment of those who don't make the grade.
Art Spiegelman is best known for his groundbreaking graphic novel Maus which tells the story of his father's experience of the Holocaust, with the Jews portrayed by mice and the Nazis depicted as cats. Be A Nose is a collection of three facsimile copies of Spiegelman's sketchbooks from 1979, 1983 and 2007.
The Design Museum is staging an exhibition and a series of events under the title of Super Contemporary. The aim of the exhibition is to ask why London has acted as such magnet for designers and, through 15 new commissions from top design talent, to suggest how designers could make the city a better place to be.
Last on