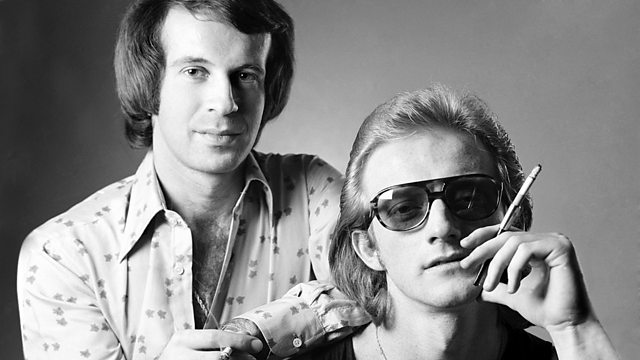 25/05/2009
The next edition of The Record Producers looks at a duo that was at the forefront of the British glam-rock movement, Nicky Chinn and Mike Chapman.
Having provided a number of hit records for The Sweet, Chinn & Chapman went on to guide Mud, Suzi Quatro (and later Smokie) to chart success on Mickie Most's RAK record label.
This was a different type of production team. Whilst the songs were credited to both, Mike Chapman was the dominant partner in the studio, while Nicky Chinn's business acumen guaranteed their records were marketed and promoted to maximum effect.
The programme concentrates on their work together in the early 70s, but also looks at Mike's solo productions, including his highly successful work on a number of albums with Blondie.
Suzi Quatro, Rob Davis and Ray Stiles of Mud, Andy Scott from Sweet, Smokie's Terry Uttley and Chris Stein of Blondie, along with the production duo, give first hand accounts of their recordings. The programme includes original demos of classic glam hits and presenters Richard Allinson and Steve Levine take an in-depth look at the multi-track of Blondie's million selling single Heart Of Glass.
Last on