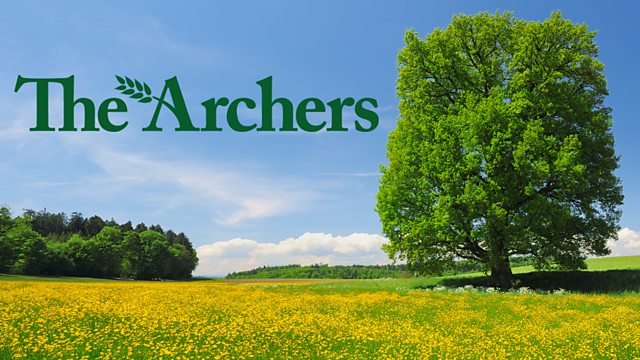 03/06/2009
Concerned that Eddie and Joe are sneaking up to Grange Farm to uncover their supposed hoard with the metal detector, Clarrie tips Ed the wink. So when Joe and Eddie are busy digging, Oliver arrives with Ed. Since they thought he was away at a conference, this is a bit of a shock.
Ed explains that, just as Eddie suggested, he told Oliver all about the tump and the coins they found there. So Oliver has come to see what they find. Cornered, and well aware that he and Ed had no such conversation, Eddie can only agree. Unfortunately, all they find is some old machinery. Clarrie apologises to Oliver, but he's not angry. In fact, he says they can dig on the farm any time and they'll split the findings between them.
Mike is courting Vicky enthusiastically, bringing her flowers and taking her to Grey Gables for lunch. Vicky is delighted that Tom and Brenda are engaged. She loves a happy ending. By the end of the day she has invited herself to the engagement meal at Bridge Farm on Friday.
Episode written by Simon Frith.
Last on