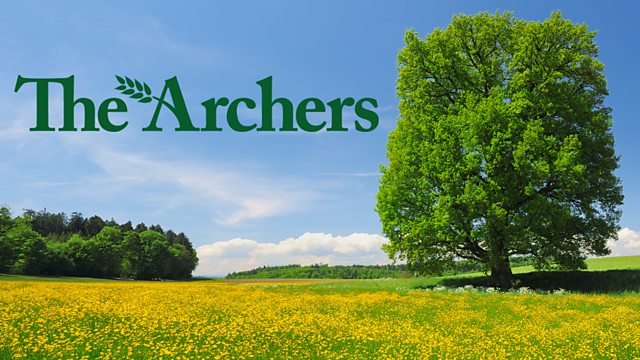 02/06/2009
Neil hears from Gordon Armstrong, former captain of the Ambridge Wanderers football team. He's having a reunion up in the Yorkshire Dales, and he's inviting Neil. Susan's encouraging, but Neil is sidetracked by another reminder from a feed company. He can't pay them until he gets the money for the last lot of weaners he sold. He'll have to chase up the invoice again.
Later, after giving it some thought, Neil decides he will go to the reunion.
Ruth tells Joe he can't sell cider at Brookfield's imminent open day.
Jill and Susan both put their names down for the flower festival organised by the WI in the church. Lynda is distressed to hear from Jill that she has not been successful in the first ballot for the fourth plinth in Trafalgar Square. However, all is not yet lost as Jill will be entered automatically in the next one. Joe is unsuccessful too, and Lynda is very fed up about it. Phil suggests an idea that cheers her up. Why not have their own plinth at the village fete? People could make a donation for their fifteen minutes of fame. They'll put the idea to the committee.
Episode written by Simon Frith.
Last on