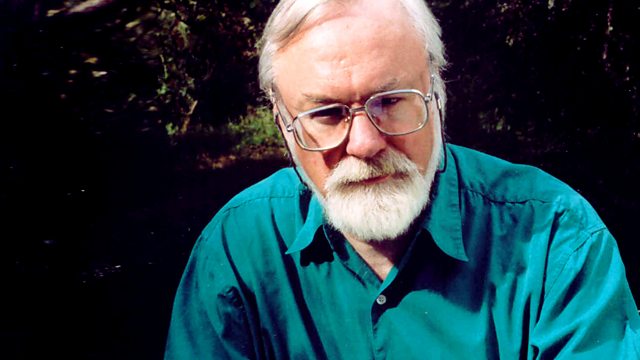 Donald Macleod meets British composer, pianist, writer and critic John McCabe, who performs in the studio and discusses his life at the age of 70. Donald talks to McCabe about a number of new works he is premiering, asking what the future holds as a composer and performer.
Including McCabe's Pilgrim for string orchestra - inspired by his love of the music of Vaughan Williams - the Double Concerto for clarinet and oboe, and the composer himself performing 10th study for piano, Tunstall Chimes.
McCabe: Gwaithla Brook (Two Gladestry Quatrains - 2003/2005)
Gillian Keith (soprano)
Simon Lepper (piano)
METRONOME METCD1065, Tr 2
McCabe: Study No 10 (Tunstall Chimes - Hommage a Ravel, 2004)
John McCabe (piano)
SPECIALLY RECORDED
McCabe: Pilgrim, for double string orchestra (1998)
BBC Scottish Symphony Orchestra
Christopher Austin (conductor)
DUTTON CDLX 7179, Tr 9
McCabe: Concerto for oboe and clarinet (1987-8)
Jennifer Galloway (oboe)
John Bradbury (clarinet)
BBC Philharmonic
Clark Rundell (conductor)
BBC Archive.
Last on
More episodes
Next
You are at the last episode