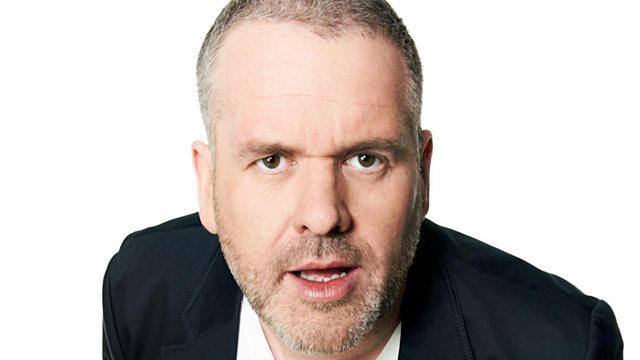 27/05/2009
Wednesday 27th May 2009
06:30 – News and Sport
06:35 – Tulip is here, but as yet we don't have any baby news from Dom. Tulip is partially Mystic though and might have special powers. Chris doesn't care about the football tonight and will probably watch The Apprentice tonight with his mum. We talk about Britain's Got Talent from last night and the Chris sending Dave a photo of himself with his shirt off as Stavros Fattley. Chris got his mum to take the photo
06:55 – Chris and Dave have a conversation about what year the Scissor Sisters released 'I Don't Feel Like Dancing'. They reckon it was about 5 years ago. Turns out it wasn't, and it was only a couple of years ago.
07:00 - News and Sport
07:05 – We have the audio of the human saxophone man from last night to play to Carrie and Tulip
07:20 – We talk about why the BBC have news on the half hour and not the hour. We discuss how tall Tulip is, then compare her height to other celebrities and have an impromptu game of higher or lower
07:25 – Matt Fincham's mum and dad are coming in later so we need to grill them about him and his complicated love live
07:30 - News and Sport
07:35 – Lawro on the line live from Rome ahead of the Champions League Final
08:00 - News and Sport
08:05 – We replay the invisible saxophone man from Britain's Got Talent
08:20 – Matt Fincham is here and so is Aled. We find out a bit about Matt's parents who will be here later, and because Matt's dad is half Greek, we try and get him and his dad to take their shirts off and do Stavros Fincham. We then talk about his complicated love life and then switch our attentions to Aled's relationship past. Aled says if he had to go out with a girl it would be Sara Cox, and it wouldn't be Carrie 'cos she's too butch! Everyone is shocked
08:30 - News and Sport
08:45 – Carrie vs Dave. It's round 2 today which means it's player not a player. Carrie wins again
09:00 – Tedious Link – Christina Aguilera 'Dirrty'
09:05 – Dave plays some more player not a player and does equally badly. Chris talks about The Apprentice tonight because he's off the beer and won't be watching the football.
09:25 – Matt Fincham's parents are here and they're all wearing cardigans
09:30 - News and Sport
09:35 – More about Matt's parents who start dancing to the Happy Days music when we play it
09:45 – Cheggers' Pop Quiz with Gemma and Daley. Daley wins and Gemma is off at long last
09:55 – We finally meet Matt's parents live on the air
Last on