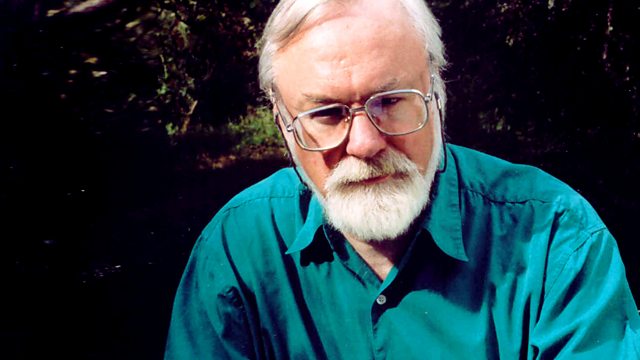 Donald Macleod meets British composer, pianist, writer and critic John McCabe, who performs in the studio and discusses his life at the age of 70.
McCabe performs Nielsen's Chaconne for piano, a work that got him into hot water as a young student, and talks to Donald about his love of variation form - what he describes as 'playing games with notes' - as we hear his Concertante Variations on A Theme of Nicholas Maw.
McCabe: Folk Song No 3 (John Peel) for soprano, clarinet and piano, Op 19 (1963)
Martin Hindmarsh (tenor)
Nicholas Turner (clarinet)
Alan Cuckston (piano)
CAMEO CAMEO2021, Trs 22-24
Nielsen: Chaconne, Op 32
John McCabe (piano)
SPECIALLY RECORDED
Concertante Variations on a theme of Nicholas Maw (1970)
St Christopher Chamber Orchestra
Donatas Katkus (conductor)
DUTTON CDLX 7133, Trs 7-12
Concerto for piano and wind quintet (1969)
The Fibonacci Sequence
DUTTON CDLX 7125, Trs 1-5.
Last on