Sandra Bernhard

Sandra Bernhard's twentieth anniversary tour 'Without You I'm Nothing' is at the Leicester Square Theatre in London until 6 June.

Leicester Square Theatre

Colour Chart Gallery

Colour Chart: Reinventing Colour 1950 to Today opens at Tate Liverpool on Friday and runs until September 13th.

Colour Chart Gallery

Tourettes: I Swear I Can't Help It

Tourettes: I Swear I Can't Help It is on BBC1 tomorrow night at 9pm.

The Man Booker International Prize

Alice Munro will receive the Man Booker International Prize in Dublin on June 25th

The Man Booker Prize

Sarah Hall

Sarah Hall's book How To Paint A Dead Man is published by Faber and Faber.
Front Row's Cultural Exchange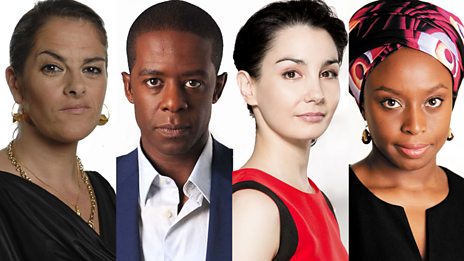 Seventy-five leading creative minds choose a favourite cultural work.