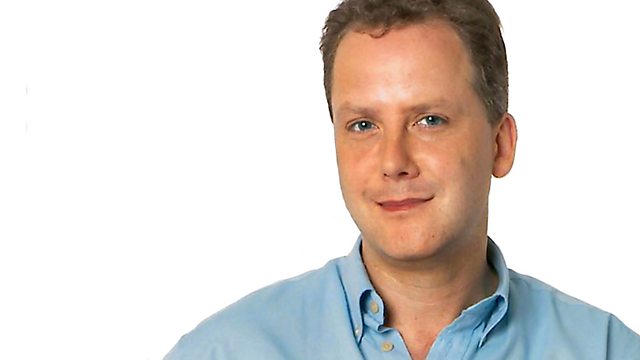 25/05/2009
Listen in pop-out player
Consumer news and issues with Julian Worricker.
Could developing new versions of sports inspire more people to take part in physical activity? Sport England is planning to spend 5 million pounds a year in adapting existing sports and is looking for up to 20 ideas to support. But is this the best way to get more people interested in sport? Phil Smith, director of sport at Sport England, and Michael Henderson, sports writer with the Daily Telegraph, discuss. Also, comedian Steve Punt offers some suggestions for new sporting formats.
HMV is one of the few companies that could be said to have benefited from the recession. The chief executive of the HMV Group, Simon Fox, reflects on the wider implications of the current downturn on Britain's retail sector and talks about the changing face of HMV. No longer a traditional record store, it now sells mobile phones and MP3 players, has a stake in live music venues around the UK and plans to open cinemas above some of its stores. Simon discusses the future of the company.
The Yorkshire Dales and Lake District National Parks could be about to get bigger. Reporter Mark Holdstock visits the area under consideration and finds that rather than worrying about the red tape that National Park designation can bring, many local people and businesses are welcoming the plan.
Some people in the antiques industry are complaining about BBC antiques programmes. As antique businesses suffer from the recession, dealers say that television programmes like Cash in the Attic and Flog it give a misleading impression of their industry.
What links a Norfolk football team with a Norwegian king? Cromer Town Football Club is facing the loss of its current ground because of a strange clause in its deeds. We hear from Steve Downes, senior reporter for the Eastern Daily Press.
Last on