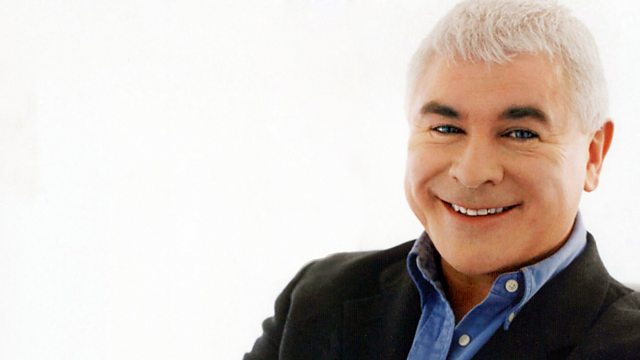 19/05/2009 Scottish Opera and Opera North
Sean Rafferty presents a selection of music and guests from the arts world, featuring an opera double-bill.
With director Renaud Doucet and soprano Anne Sophie Duprels discussing Scottish Opera's forthcoming production of Massenet's Manon - the first time the opera has been seen in Scotland.
And ahead of Opera North's new adaptation of Mozart's The Abduction from the Seraglio, Sean talks to director Tim Hopkins and soprano Kate Valentine.
17:03
MASSENET
Manon (Minuet)
Orchestra of La Monnaie
Antonio Pappano (conductor)
EMI 557005 2
CD 2 Tr.ack1
2'09
17:05
RACHMANINOV
Preludes in E flat & C minor, Op.23 (nos. 7 & 8)
Steven Osborne (piano)
HYPERION CDA 67700
Track 7-8
5'45
17:12
MASSENET
Manon (Act 1: Je suis encor [sic] tout etourdie…)
Angela Gheorghiu (soprano)
Orchestra of La Monnaie
Antonio Pappano (conductor)
EMI 557005 2
CD 1 Track 8
3'18
17:22
MASSENET
Manon (Act 3: Gavotte)
Angela Gheorghiu (soprano)
Orchestra of La Monnaie
Antonio Pappano (conductor)
EMI 557005 2
CD 2 Track 9
3'08
17:30
MASSENET
Manon (Act 3, scene 2: N'est-ce plus ma main)
Angela Gheorghiu (soprano)
Roberto Alagna (tenor)
Orchestra of La Monnaie
Antonio Pappano (conductor)
EMI 557005 2
CD 2 Track 29
3'35
17:35
MAHLER
Blumine (originally from Symphony no.1)
Frankfurt Radio Symphony Orchestra
Paavo Jarvi (conductor)
VIRGIN WHITE LABEL
Track 3
7'16
NEW RELEASE
17.45.54
ALBINONI
Sonata in G (Op.2 no.1)
Ensemble 415
Chiara Banchini (director)
ZIG ZAG ZZT 090202
Tracks 17-20
8'15
17:49'45
RAHUL DEV BURMAN
Pyar Hua Chupke Se
BBC Concert Orchestra
Kavita Krishnamurti (singer)
Kuljit Bhamra (tabla)
Robert Ziegler (conductor)
4'11
17:56
PURCELL
Suite No.3 in G major (Courante)
Richard Egarr (harpsichord)
HARMONIA MUNDI HMU907428
Track 13
2'04
18:04
MAW
Violin concerto: opening
Joshua Bell (violin)
London Philharmonic Orchestra
Roger Norrington (conductor)
SONY SK 62856
Track 1
2'55
18:13
MAW
Life studies: Study III
Academy of St Martin in the Fields
Neville Marriner (director)
CONTINUUM CDD 1030
Track 3
3'54
18:18
MOZART
Abduction of the Seraglio (Act 1: Ach ich liebte, war so glucklich! Ah, I was in love)
Yvonne Kenny (soprano)
Zurich Opera Mozart Orchestra
Nikolaus Harnoncourt (conductor)
TELDEC 8 43924
Track 6
5'40
18:31
MOZART
Abduction of the Seraglio (Act 2: Vivat bacchus – bacchus lebe)
Wilfried Gamlich (tenor)
Matti Salminen (bass)
Zurich Opera Mozart Orchestra
conductor Nikolaus Harnoncourt
TELDEC 8 43924
Tr. 10
2'15
18:37
MOZART
Abduction of the Seraglio (Act 2: Martern aller Artern, Tortures of all kinds)
Yvonne Kenny (soprano)
Zurich Opera Mozart Orchestra
Nikolaus Harnoncourt (conductor)
TELDEC 8 43924
Track
10'21
18:49
SZYMANOWSKI
Romance in D
Alina Ibragimova (violin)
Cedric Tiberghien (piano)
HYPERION CDA 67703
Track 6
6'04
18:56
STANFORD
O mistress mine; The rain it raineth every day (from The Clown's songs from Twelfth Night, Op.65)
Stephen Varcoe (baritone)
Clifford Benson (piano)
HYPERION CDA 67124
Track 2 & 4
3'00
Last on