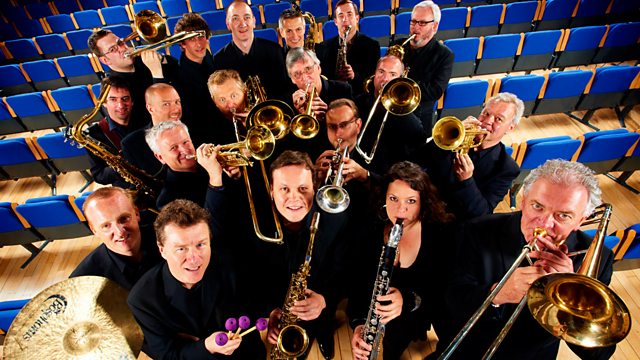 18/05/2009
Clare Teal presents the BBC Big Band in a 2005 session featuring alto saxophonist Bud Shank, who died last month at the age of 82.
In a career spanning over 60 years Bud's powerful and expressive tone was featured in the big bands of Charlie Barnet and Stan Kenton, as well as small groups with everyone from Ravi Shankar to the Mamas and Papas (Bud performed the flute solo in California Dreaming).
In this session, conducted by former Kenton trombonist Jiggs Whigham, he performs music from the Stan Kenton library including Bernie's Tune, Stairway to the Stars and Intermission Riff.
Last on