Further Reading

Jones, Steve, Almost Like a Whale: The Origin of Species Updated (Doubleday, 1999)


Darwin, Charles, On the Origin of Species (OUP Oxford; New edition, 2008)


Futuyma, Douglas, Evolutionary Biology (Sinauer Associates, Sunderland, Mass., 3rd edition, 1998)


Fortey, Richard, Life: An Unauthorized Biography (HarperCollins, 1997)


Gatesy, J., 'More DNA support for a Cetacea/Hippopotamidae clade: the blood-clotting protein gene gamma-fibrinogen', Molecular Biology and Evolution 14: 537-43, (1997)


Hoezel, R., 'Genetics and ecology of whales and dolphins', Annual Review of Ecology and Systematics 25: 377-99, (1994)


Montgelard, C., Catzeflis, F. M., and Douzery, E., 'Phylogenetic relationship of artiodactyls and cetaceans as deduced from the comparison of cytochrome B and 12S rRNA mitochondrial sequence', Molecular Biology and Evolution 14: 550-59, (1997)

.

Nikaido, M., Rooney, A. P., and Okada N., 'Phylogenetic relationships among certartiodactyls based on insertions of short and long interspersed elements: Hippopotamuses are the closest extant relatives of whales', Proceedings of the National Academy of Sciences 96: 10261-66, (1999)

Thewissen, J. G. M., and Fish, F. E., 'Locomotor evolution in the earliest cetaceans: Functional model, modern analogues, and paleontological evidence', Paleobiology 23: 482-90 (1997)

Gingerich, Philip D.,ul Haq, Munir, Zalmout, Iyad S., Khan, Intizar Hussain, Malkani, M. Sadiq, 'Origin of Whales from Early Artiodactyls: Hands and Feet of Eocene Protocetidae from Pakistan' Science, Vol 293, (21 September 2001)

Muizon, Christian de, 'L'origine et l'histoire évolutive des Cétacés' (translated into English), published online, ScienceDirect

Roman, Joe and Palumbi, Stephen R. 'Whales Before Whaling in the North Atlantic', Science, Vol 301, (25 July 2003)
Featured in...
Browse the Prehistoric era within the In Our Time archive.

Scientific principles, theory, and the role of key figures in the advancement of science.
In Our Time Downloads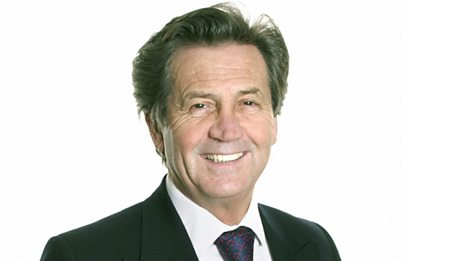 Every episode of In Our Time - available to download to listen to when & where you want.