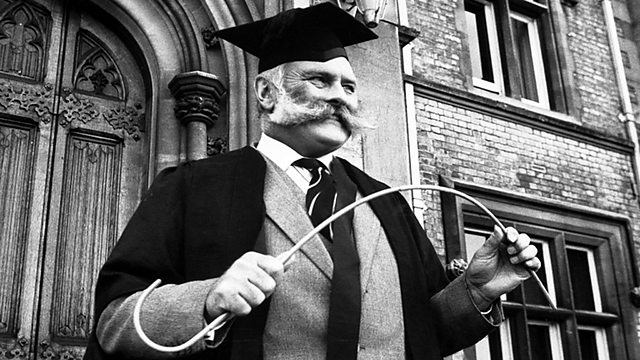 Scottish Education
RUNNING ORDER:
Timings given are approximate and are given in hours and minutes from the start of the zone.
00:01 A Scottish Education Part 1 - Bill Whiteford explores the history of the Scottish Comprehensive School.
00:28 In the Footsteps of Muriel Spark - Actress Hannah Gordon explores Edinburgh
in pilgrimage to Miss Jean Brodie.
00:56 Teacher's Tales - Presenter Larry Sullivan meets retired Headmistress Rosemary McDonald
01:24 A Scottish Education Part 2 - Bill Whiteford finds out what can make school years the best days of our lives.
01:51 Give Me a Voice - Parent Michelle Stuart on home schooling one of her daughters.
02:17 Teacher's Tales - Larry Sullivan tours Glenalmond School in Perthshire with teacher Charles Youlten.
02:44 A Scottish Education Part 3 - Bill Whiteford questions the impact of assessment on the education system.
03:11 Magnetic Memories - Former teacher John Swan shares his unique archive from the schools of Industrial Dundee.
03:39 Passport to Kelso - Pupils at Kelso High School declare their school to be an independent country.
04:06 Teachers Tales - Larry Sullivan travels to Knoydart to meet rural school teacher Eilidh Klemm.
04:33 A Scottish Education Part 4 - Bill Whiteford finds out if a Scottish school education leaves children well equipped for life beyond the classroom.
04:59 Do You Remember the First Time - Ford Kiernan hears classroom and playground stories from Radio Scotland presenters.
Last on