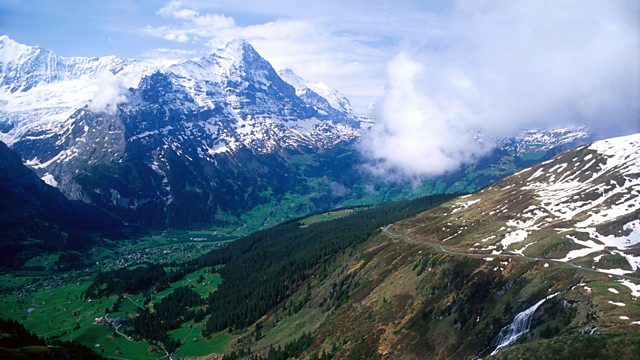 Mendelssohn Weekend - The Great Trip
Edward Bennett reads extracts from letters Mendelssohn wrote during the 'Great Trip'. In 1829, aged 20, the young and impressionable composer embarked on a tour that lasted until 1832.
It was the longest trip undertaken by any musician in modern times and spanned England, Scotland, the Swiss Alps and European cities such as Vienna, Rome and Paris. The journey concluded in London, a city where Mendelssohn felt particularly at home. Throughout the trip, Mendelssohn wrote letters to his family about his impressions of the landscape, culture and customs of the different countries he encountered. It was also a process of self-discovery where he thought about his future plans and his identity as a German.
In London he sees streets shrouded in fog; in Edinburgh he scrambles up Arthur's Seat for a view of the city.
He notes in Vienna that people do nothing at all. Travelling down the Danube by boat is a highlight and in Pressburg he joins in the celebrations for the crowning of the King of Hungary. His final destination is London, where he is overwhelmed by the enthusiastic reception by audiences.
The programme includes music written by Mendelssohn alongside music the composer would have heard during his years of travelling.
Last on