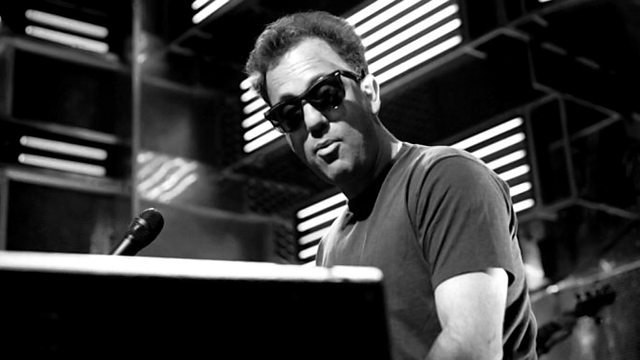 On the day Billy Joel celebrates his 60th birthday, Paul Sexton continues his series looking at the ups and downs of Billy's personal and musical life.
Billy talks at length about his new lease of life following his divorce from Elizabeth Weber in 1982. He describes the influence of his later relationship with Christie Brinkley, as well as the music of Frankie Valli and The Four Seasons, on his 1983 album An Innocent Man (which featured the UK Number One Uptown Girl).
Looking back at less happy times, Billy is philosophical talking about the legal battles with his brother-in-law and former manager, Frank Weber: "At the time I was very bitter, and was feeling very betrayed and very resentful, but I've let all that go." His long time saxophonist, Richie Cannata, expresses hopes for a reunion of the original Billy Joel band members. However, the rift which developed between Billy and his drummer, Liberty de Vito, does not look set to heal: "I don't think I'll ever work with Liberty again, there are some personal issues there".
Billy "retired" from making albums in 1993 when he concluded his River of Dreams album with a song called Famous Last Words. But there's a glimmer of hope that Billy might write again. His friend Sting comments: "It's more difficult when you're older to commit yourself in song. It's a young man's business really, it doesn't mean you should stop trying, it just gets harder...I'd be very surprised if he doesn't come out with another record...I'm sure he'll do it".
As a performing artist, Billy remains at the top of his game, filling stadiums and venues through the world. Indeed, his 12 night sell out in Madison Square Gardens in 2006 beat Bruce Springsteen's previously held record. The end of the programme features Billy performing with Paul McCartney at the Last Play at Shea Stadium in 2008 and more recently with Elton John in their Face to Face reunion tour.
Last on
More episodes
Next
You are at the last episode