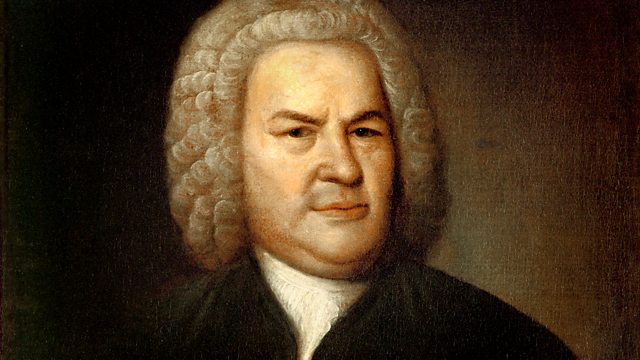 Donald Macleod explores Bach's ten years in the city of Weimar, where he was court organist and concertmaster.
He describes how the composer was experimenting with some foreign musical ingredients when a court prince returned from a trip to the Netherlands with an unusual collection of holiday souvenirs.
Vivaldi: Concerto, Op 3, No 12 (excerpt)
Europa Galante
VIRGIN VMD5453152, Tr 20
Keyboard Concerto, BWV 976 (after Vivaldi)
Olivier Baumont (harpsichord)
ERATO 3984255042, Trs 1-3
Cantata: Der Himmel lacht! die Erde jubilieret, BWV 31
Barbara Schlick (soprano)
Kai Wessel (countertenor)
Guy de Mey (tenor)
Klaus Mertens (bass)
Amsterdam Baroque Chorus and Orchestra
Ton Koopman (director)
CHALLENGE CLASSICS CC72201 CD3, Trs 1-9
Prelude and Fugue after Albinoni, BWV 951
Masaaki Suzuki (harpsichord)
BIS CD1037, Trs 13-14
Piece d'orgue, BWV 572
Rainer Oster (Arp-Schnitger organ of St Jacobi Hamburg)
ARTE NOVA 74321 63644 2, Tr 7.
Last on