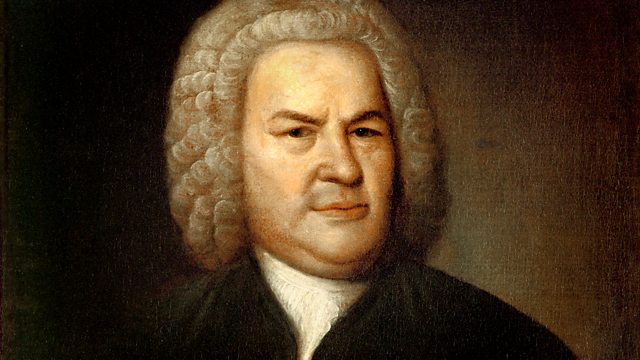 Donald Macleod explores Bach's ten years in Weimar, where he became court organist and concertmaster. He looks at Bach's arrival there, and how he coped with the 'lowly' position alongside 12 other joint servants.
Erschallet, ihr Lieder - Opening chorus (Cantata, BWV 172)
Emma Kirkby (soprano)
Michael Chance (countertenor)
Charles Daniels (tenor)
Peter Harvey (bass)
The Purcell Quartet
CHACONNE CHAN 0752 CD1, Tr 1
Trio super Herr Jesu Christ, dich zu uns wend, BWV 665
Hans Fagius (organ of the Kristine Church, Falun)
BIS CD235 CD1, Tr 5
Concerto in C for three harpsichords, BWV 1064
Robert Woolley, Laurence Cummings, John Toll (harpsichords)
Purcell Quartet
CHANDOS CHAN 0611, Trs 1-3
Da Jesus an dem Kreuze stund, BWV 621; Hilf, Gott, dass mir's gelinge, BWV 624; Erstanden ist der heil'ge Christ, BWV 628 (Orgelbuchlein)
Simon Preston (organ of Soro Abbey)
DG 4318162, Trs 23, 26, 30
Kyrie, BWV 233
Amsterdam Baroque Orchestra and Choir
Ton Koopman (director)
ANTOINE MARCHAND CC72222 CD2, Tr 1
Toccata and Fugue, BWV 540
Ton Koopman (organ of Arp Schnitger, Hamburg)
TELDEC 0630173692, Trs 2-3.
Last on
More episodes
Previous
You are at the first episode