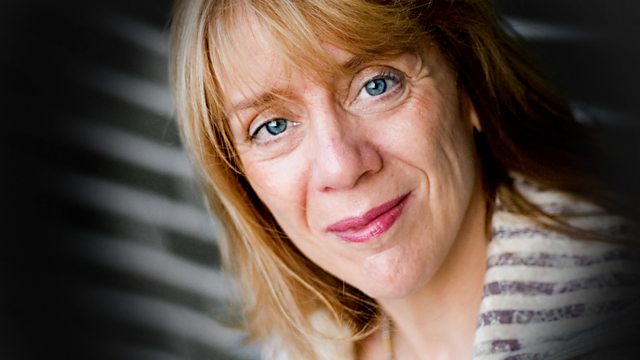 Mendelssohn Weekend - Mary King
As part of Radio 3's Mendelssohn Weekend, Mary King presents a programme exploring the composer's wider sound-world. What would he have listened to? Who were his contemporary and historical heroes?
With music ranging from an excerpt from Mozart's Jupiter Symphony to Attwood's anthem Come Holy Ghost and Weber's Konzertstuck in F minor, Op 79, plus works by Schumann and Beethoven. With pieces by Mendelssohn himself, including his Three Studies, the String Symphony No 2 in D and the Caprice No 2 in E, as well as a specially-commissioned new Song Without Words.
Complete Playlist:
0703
MENDELSSOHN
String Symphony No. 2 in D major
Niuew Sinfonietta Amsterdam
Lev Markiz, conductor
BIS-CD-939 CD 2 Tr 1-3
0714
J.S.BACH
Prelude & Fugue in A minor, BWV543
Christopher Herrick, organ
HYPERION CDA6679/2 CD 1 T 4-5
0725
MENDELSSOHN
Three Studies (Op.104b)
Martin Jones, piano
NIMBUS NI5071 T.18-20
0733
MACFARREN
Chevy Chace Overture
English Northern Philharmonia
David Lloyd-Jones, conductor
HELIOS CDH55088 TR 1
0741
SCHUMANN
Adagio from String Quartet in A minor (Op. 41, No.1)
Zehetmair Quartet
ECM 4721692 Tr 3
0747
MOZART
4th mvt Molto allegro from "Jupiter" Symphony (K.551)
Gurzenich Orchestra of Cologne
Gunter Wand, conductor
TESTAMENT SBT1304 T.12
0754
MENDELSSOHN
Der Gluckliche & Hirtenlied, from 6 Songs, op 88
RIAS Kammerchor
Hans-Christoph Rademann, director
HARMONIA MUNDI HMC901992 T. 20-21
0803
BACH
Sanctus from B Minor Mass
The Monteverdi Choir
The English Baroque Soloists
John Eliot Gardiner, conductor
DG 469778-2 CD 9 T.10
0812
SCHUBERT
Scherzo from Symphony No. 9 in C major (D. 944) "Great"
Berlin Philharmonic
Simon Rattle, conductor
EMI 094633938229 Tr 3
0824
MENDELSSOHN
Capriccio in F sharp minor (Op. 5)
Benjamin Frith, piano
Naxos 8.553541 T14
0831
SCARLATTI
Sonata in F major, K38
Scott Ross, harpsichord
Warner 2564-60030-2 T.5
0834
MENDELSSOHN
Prelude and Fugue in D minor (Op. 37, No. 3)
Margaret Philips, organ
REGENT REGCD209 CD 2 T.10-11
0842
ATTWOOD
Come Holy Ghost
The Choir of New College Oxford
Ryan Wigglesworth, organ
Edward Higginbottom, director
CRD 3510 T.6
0848
STERNDALE BENNETT
Barcarole from Piano Concerto No. 4 in F minor (Op.19)
BBC Scottish Chamber Orchestra
Howard Shelley, piano and conductor
HYPERION CDA67595 T.2
0756
MEREDITH
Camberwell Green
Andrew Zolinsky, piano
BBC RECORDING
0903
MENDELSSOHN
Wir glauben all an einen Gott
Kammerchor Stuttgart
Deutsche Kammerphilharmonie Bremen
Frieder Bernius, director
CARUS 83.216 T.10-12
0910
WEBER
Konzertstück in F minor (Op. 79)
Russian National Orchestra
Mikhail Pletnev, conductor
DG 453 486-2 T.1-4
0926
MENDELSSOHN
Caprice No. 2 in E major (Op.33)
Martin Jones, piano
NIMBUS 5069 T2
0933
SCHUMANN
Erinnerung from Album fur die Jügend (Op.68)
Angela Brownridge, piano
HELIOS CDH55039 T.28
0936
BEETHOVEN
Meeresstille und glückliche Fahrt (Op.112)
Corydon Singers
Corydon Orchestra
Matthew Best
Hyperion CDA66880 T.14
0946
MENDELSSOHN
Meeresstille und glückliche Fahrt (Op. 27)
Gewandhausorchester Leipzig
Kurt Masur, conductor
BERLIN CLASSICS 0002452CCC CD 3 T.5
0957
MENDELSSOHN
Song Without Words, op 102, No 3
The English Guitar Quartet
Saydisc CDSDL379 T.1
Last on