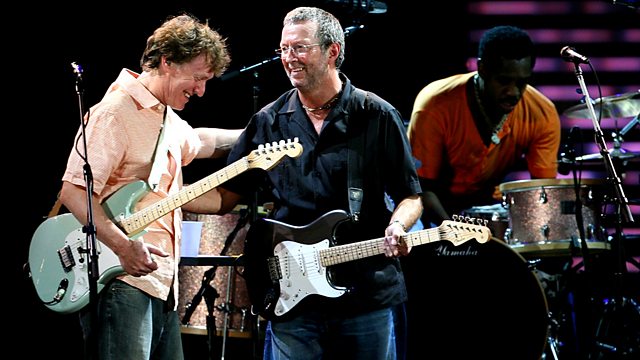 Eric Clapton and Steve Winwood Live at Madison Square Garden
Reunion concert by Eric Clapton and Steve Winwood at New York's Madison Square Garden in 2008. The rock legends took to the stage together for just three concerts in a highly anticipated collaboration, performing a string of hits that included Blind Faith's Presence of the Lord and Can't Find My Way Home, in addition to Clapton's classic After Midnight and Winwood's Dear Mr Fantasy.
Both Winwood and Clapton have long and prestigious musical careers, with countless honours and awards to their names. Their musical paths connected in 1969 with the formation of Blind Faith, a supergroup that pioneered the fusion of rock and blues to tremendous studio and stage success.
Despite critical and popular acclaim the band was short-lived, releasing only one album and embarking on a brief 1969 tour that debuted on July 12 at Madison Square Garden and ended on August 24 in Hawaii. Since that final show, Winwood and Clapton have remained friends but had only performed an occasional song together at charity events.