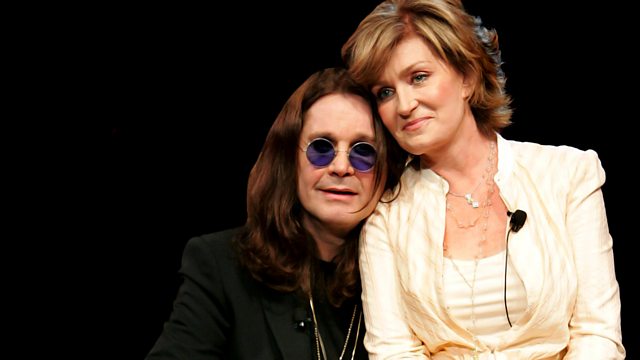 Sharon and Ozzy Osbourne's Line of Enquiry
Rock royalty Ozzy and Sharon Osbourne take on the Radio 2 audience in the ultimate chat show. Led by Kate Thornton, the listeners ask the questions.
The Osbournes are without doubt one of the most formidable couples in rock history. Ozzy Osbourne crashed head long into our psyche back in the seventies as the legendary frontman to one of the most influential heavy metal bands of all time, Black Sabbath. However it's his wife Sharon who is the driving force behind, this superstar couple. A constant rock in her family's life, Sharon Osbourne is a huge success in her own right. She's carved out her own highly accomplished career as music manager, promoter and TV presenter and won herself a place in the nations heart as a judge on The X Factor.
In the ultimate press conference the Prince of Darkness and his good lady wife bravely take on the Radio 2 listeners, plus the odd Radio 2 presenter. The interview reveals that the Osbournes are just like any other family. They might lead a glittering lifestyle but they still worry about their children, they love pottering around a garden centre and even have time to spend a night at the cinema. But in true Sharon and Ozzy style they don't hold back, revealing how they fell in love, how Sharon dealt with Ozzy's drug and alcohol problems and how they felt when they found that their children were struggling with the same demons. Plus Sharon reveals what she thinks of her X Factor replacement Cheryl Cole and Ozzy admits to why he can't watch himself on the Osbournes' TV show.