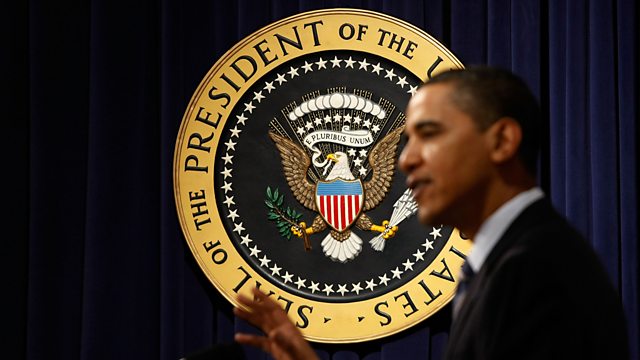 14/05/2009
Presented by John Humphrys and Evan Davis.
A former minister has admitted he claimed 16,000 pounds on expenses for a mortgage that had been paid off.
Burmese pro-democracy leader Aung San Suu Kyi is to be charged in connection with an uninvited visit by a US national, her party has said.
Head of Network Rail, Iain Coucher, says he believes in paying people for success but will forego his annual bonus for this year.
Following the expenses row, correspondent Nick Ravenscroft considers if the BNP could win enough votes to gain a seat in European parliament.
MPs have made the argument that 24,000 pounds - the allowance given to them for second homes - is not that much to live in London. Ed Mitchell, of Pinnacle Property, explains how much renting a house near Westminster should cost.
Ian Pannell enters Afghanistan with the 10th Mountain Division of the US Army.
Burma campaigner Dr Maung Zarni says the arrest of Aung San Suu Kyi is a 'set up'.
Science correspondent Tom Feilden reports on the launch of the largest telescope anyone has yet tried to put in space.
US President Barack Obama has said the release of more photos of prisoner abuse by US soldiers is 'of no benefit' and may inflame opinion against the US. Mel Goodman, a fellow at the Centre for International Policy, discusses if Mr Obama is, as US civil liberties activists accuse, adopting Bush-era politics.
It has been revealed that a former minister claimed 16,000 pounds on expenses for a mortgage that had already been paid off. Crime and fraud lawyer Steven Barker, of Barker Gillette, discusses what would happen if this mistake took place in the private sector. Political editor Nick Robinson reports on more than twenty MPs who have said they will pay back claims totalling nearly 130,000 pounds.
Despite some optimistic talk of signs of economic recovery - optimism not shared by the Bank of England in its latest assessment - unemployment is continuing to rise. Lord Layard, director of the London School of Economics' Centre for Economic Performance, discusses if there is a dramatic deterioration in job prospects for young people.
Pet owners should be allowed to take their animals onto the Eurostar, the pressure group Passport for Pets says. Lady Fretwell, head of the organisation, explains why she wants the rules to change.
Climate change is the biggest global health threat of the 21st century, a new report says. Report author Professor Anthony Costello, of UCL's Institute for Global Health, discusses if patterns of diseases are already changing because of the climate.
Specialist investigators should look into fatal road crashes in a similar way to when there is an air crash, the RAC Foundation says. Engineer Dr Chris Elliot, the author of the report, discusses why he believes further investigation could reduce road casualties.
The true, untold story of Bonnie and Clyde - the well known outlaws of the early 20th Century - is that they were in fact desperately poor and incompetent criminals, a new book alleges. Author Jeff Guinn discusses the contrast between the picture most of us have and the real Bonnie and Clyde.
What have other countries made of the expenses scandal? Patrizio Nissirio, of the Italian news agency Ansa, and Sebastian Berger, of the German newspaper Rheinischer Merkur, discuss if politicians in other countries face similar scrutiny.
Last on