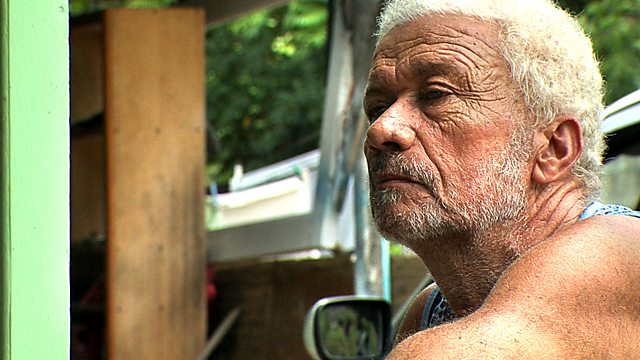 Barbado'ed: Scotland's Sugar Slaves
The west coast of Barbados is known as a favourite winter destination for British tourists, ranging from the upmarket Sandy Lane resort to the all-drinks-included package holiday crowd arriving by economy class. Many will come from Scotland, but few will realise that just fourteen miles away on the rocky east side of the island live a community of McCluskies, Sinclairs and Baileys who are not, as might be expected, black Bajans bearing the family names given by slave owners centuries ago, but poor whites eking out a subsistence existence.
Known as the Redlegs, they are the direct descendants of the Scots transported to Barbados by Cromwell after the Civil War. Scottish author and broadcaster Chris Dolan went to meet them to discover why they are still here 350 years later, what they know about their roots, and what their prospects are today when they are the poorest community on the island.
Chris speaks to leading historians in Barbados and Scotland about how their ancestors were treated when they first arrived. Was their plight as severe as that of the black slaves from Africa? Nearly two centuries after emancipation, this Redleg community has yet to find a role on the island, where it is damned by association with the days of slavery, even though many of its forbears were victims themselves. In recent years, it has begun to come out of its racial isolation; could there yet be a hopeful future for this lost Scottish tribe?