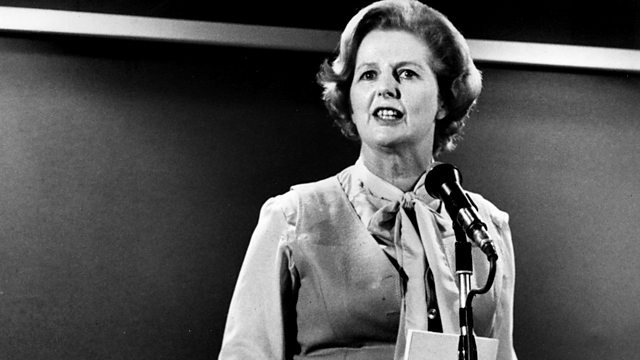 Jeremy Vine examines pop music's response to Thatcherism, thirty years after her she became Prime Minister (following the General Election of 3 May 1979).
From the exuberant demands of the Two Tone groups, to the biting criticism of Elvis Costello and The Jam; and from the glamour of the New Romantics, to the Band Aid phenomenon and the birth of club culture.
When Jeremy Vine was a student in Durham in the mid-80s he observed: "People were marching against Thatcher every day of the week. I used to think, 'Where does that conviction come from? Can I have some?" No doubt a lot of that enthusiasm came from the tunes they heard in the student union, read about in magazines and heard on national radio.
Buoyed up by infectious rhythms and galvanized by lyrics that expressed their own frustrations, those marching students and their unemployed peer group expressed their anger, frustration and desire for change.
Part one hears from key musicians of the time including Billy Bragg, The Specials' Jerry Dammers, Spandau Ballet's Gary Kemp, and Culture Club's Jon Moss. We also hear from Conservative MP Ed Vaisey who tried to square his love of The Jam and The Specials with his young Tory views.
Alongside news archive we hear how key events of that turbulent era galvanized musicians and fans alike and Jeremy Vine asks: Were the 80s a golden age for protest music? What was it about Margaret Thatcher that gave birth to so much of it? And, did the music make a gnat's worth of difference to the government's policies?
Last on