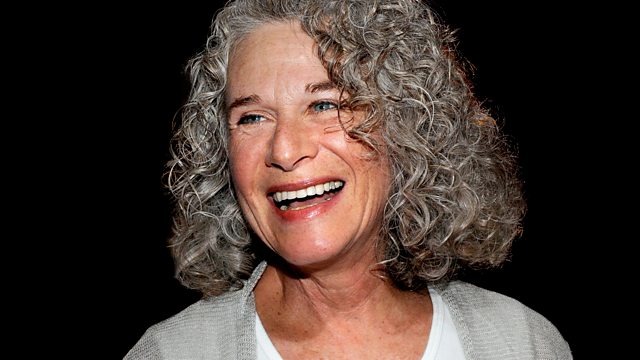 Carole King: Talking Tapestry
New Yorker Carole King gained recognition in the 1960s in one of the most prolific songwriting teams in popular music. In partnership with lyricist and husband Gerry Goffin, she was responsible for such classics as Halfway to Paradise, One Fine Day, Up on the Roof, The Locomotion and Pleasant Valley Sunday.
Her songs were recorded by some of the biggest transatlantic pop stars of her generation and beyond - an illustrious list that includes The Beatles, The Byrds, The Everly Brothers, Herman's Hermits, Dusty Springfield and Barbra Streisand.
But it was the 1971 release of her solo album Tapestry that saw Carole make the transition from a composer into a performer in her own right. The quadruple-grammy-winning disc saw Carole offer her personal take on tracks she's made into hits - like Will You Love Me Tomorrow (The Shirelles), (You Make Me Feel Like A) Natural Woman (Aretha Franklin) and You've Got A Friend (popularised by her friend James Taylor)
In 2009, 38 years after the release of this landmark album, Carole made a rare visit to the UK and spoke candidly to Johnnie Walker. In this interview she talks about the making of Tapestry, her musical family, concerns for the environment, dealing with stage fright, and the legendary musicians - like Aretha Franklin - who made her songs their own.
Carole also illustrates her story with some impromptu performances on her trademark piano, the tool of her craft, as she offers a masterclass in songwriting and composing.
Last on