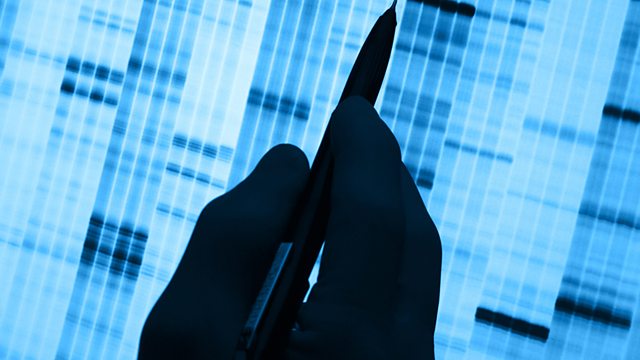 07/05/2009
Presented by Edward Stourton and John Humphrys.
Ministers are to trim the number of DNA profiles on a national database by up to 850,000 after a court ruled that innocent people's details must be removed.
Science Sats taken by 11-year-olds in England are to be scrapped and replaced by teacher assessments and national sampling, the government has agreed.
Isabel Nisbet of Ofqual says that tried and tested processes will make sure swine flu doesn't affect exams.
Professor Jim Fraser describes how the DNA database works in Scotland and says that there is an argument to retain DNA data.
Mick Brookes, of the National Association of Head Teachers, says that the organisation will not drop its opposition to Sats in primary schools.
East Africa correspondent Karen Allen reports on the risk of vigilante violence in Kenya.
Lord Myners details the findings of the Global Competitiveness Group, set up to help banks and financial institutions through the economic crisis.
Andrew Hosken visits Sri Lanka to discover what conditions are like in refugee camps.
Thought for the day with the Rabbi Laura Janner-Klausner, from Alyth Gardens Synagogue.
Annette Smith, chief executive of the Association for Science Education, and scientist Robert Winston discuss the future of Sats for 11-year-olds.
Home Office minister Vernon Coaker and Shami Chakrabarti, head of civil liberties organisation Liberty discuss if innocent people's DNA should be held.
The playwright John Graham Davies was given an idea for a play while getting his shoes mended as his cobbler told him a surprising tale from the Champions League final in 2005. The cobbler in question, Mark Radley, discusses the game: when Liverpool beat AC Milan on penalties.
The principles that govern a lottery are used to shape government policy far more often than you might think, a new book alleges. Author Gary Hicks and Anthony Barnett, editor of the Open Democracy website, discuss if the effect of policy is just a matter of luck.
The global economy has turned a corner and the worst of the financial crisis is over, Business Editor Robert Peston says. He explains that, though it will not be an easy year, financial institutions are showing signs of recovery.
Muslims in Britain are less well integrated into society than elsewhere in Europe and in the US, a report concludes. Home affairs editor Mark Easton visits France and East London to compare the difference in attitude. Dalia Mogahed, of the Gallup Centre for Muslim Studies, and Tariq Ramadan, professor of Muslim studies at Oxford University, discuss if one in five UK Muslims are 'suffering'.
The 1970s gets blamed for an awful lot - terrible clothes, terrible music and the collapse of the British economy - but was it actually a great decade? Former London Mayor Ken Livingstone and journalist Andy Beckett discuss if the 1970s were really as bad as all that.
Last on