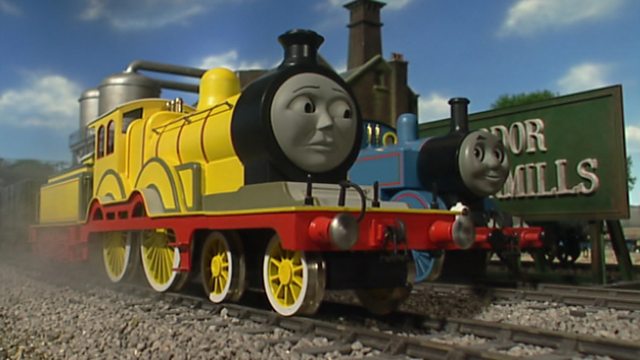 An Luchd Araid Aig Molly (Molly's Special Special)
'S e Molly an t-ainm a th'air einnsean ùr an eilein, agus tha Tòmas airson a cuideachadh ann a bhith faireachdainn àraid. Tha e a' toirt a' chreids air càch gu bheil làdach mòr aice ri ghiùlain!
To help a new engine called Molly feel special, Thomas has her empty trucks covered so the others will believe she is pulling a very large and important load.
Last on