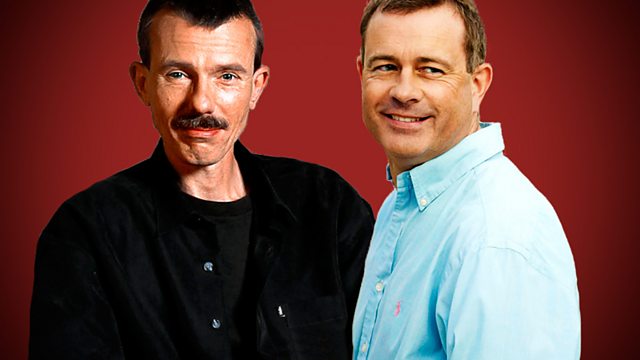 Money Makes the World Go Round
Money Makes the World Go Round: Iain presents music on the theme of money. Including music from Beethoven, Mozart, Rossini, Bruch, Caruso and Paderewski.
Franz Lehar: Gold and Silver Waltz, Op 79
Vienna Strauss Orch/Boskovsky,
EMI 74735
T11 d8.40
Jay Gorney: Brother can you spare a Dime?
Nathan Gunn/Kevin Murphy
EMI 73160
T2 d3.31
Mozart: Piano Concerto in G, K453 /3
Alfred Brendel /ASMF/Neville Marriner
Philips 412 860-2 T6 d7.32
Chopin Mazurka in A min op 17/4
Paderewski
Nimbus NI 8816
T2 d3.28
Handel: Overture, The Alchemist HWV 43
European Union Baroque Orch/Roy Goodman,
Naxos 8.555712
T21 d3.42
Stravinsky Violin Concerto
Anne-Sophie Mutter/Philharmonia Orchestra/Paul Sacher
DG 4236962
t1-4 d21.02
Verdi Parmi veder le lagrime/Rigoletto
Enrico Caruso
Nimbus 7803
T17 d4.43
Bizet Habanera/Carmen
Katherine Jenkins/The Arcadian Ensemble/James Morgan
London/Decca 439102
T8 d2.45
Beethoven: Rondo a Capriccioso, Op 129 "Rage Over a Lost Penny",
Evgeny Kissin
RCA - 09026689112
T3 D5.25ish
Beethoven: Egmont Overture, Op 84
Halle Orch/Barbirolli
BBC Legends BBCL 4186-2
T4 d8.49
Max Bruch: Violin Concerto No. 1
Maxim Vengerov , Leipzig Gewandhaus Orch/Kurt Masur
Teldec 90875
T1-3 d23.51
Judith Weir On buying a horse
Andrew Kennedy/Iain Burnside
Signum SIGCD 087
t1 d2.26
Rossini: Overture to La Gazza Ladra
Chamber Orchestra of Europe/Abbado
DG 431653
T7 d8.55.
Last on