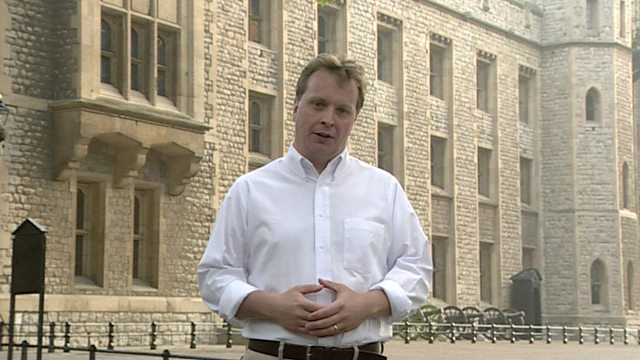 Tha an dàrna program san t-sreath ag ìnnse na sgeòil as dèidh Chùil Lodair, nuair a chaidh Gàidheil a bha roimhe nan 'reubaltaich' a thogail do na rèiseamaidean Breatannach. Chì sinn mar a bha iad ann an seirbheis a' Chrùin an Alba Nuadh 's an Quebec, 's mar a stèidhich iad coimhearsnachdan ann an stàite New York agus an Canada.
Looking at the political aftermath of the Battle of Culloden and how the people once considered dangerous rebels were recruited into the Highland Regiments and the British imperial cause. Donald Morrison traces their campaigns through Nova Scotia and Quebec, campaigns which were crucial in cementing the British Empire, then looks at the colonies veterans formed in upstate New York.
With the outbreak of the American Revolutionary War, these loyalist communities were caught up in one of the most vicious chapters of the entire conflict, fighting a guerilla war for the British Crown and becoming refugees in the bloody aftermath. Across the border on the banks of the St Lawrence they were to form the nucleus of one of the most important and enduring Highland communities in the world: Glengarry County.
Last on