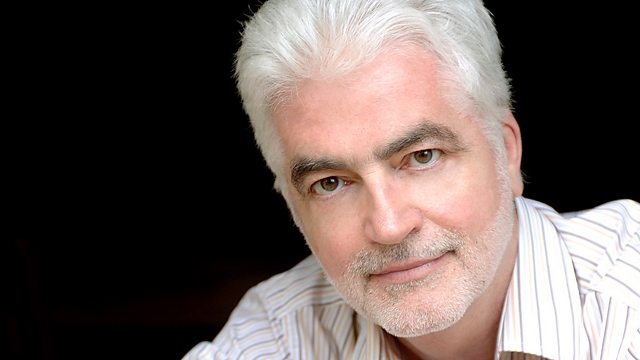 14/04/2009
RUNNING ORDER:
00:01 The Temple of the Apollo - A tribute to the former Glasgow music venue.
00:29 Leaving Queen Margaret Drive - BBC Scotland's Head of Radio Jeff Zycinski meets former controller Pat Walker to remisice about the former BBC HQ at Glasgow's Queen Margaret Drive.
00:56 Fire in the Cowgate - Mark Stephen visits Edinburgh's Old Town in the wake of the devastating Cowgate fire in 2002.
01:23 On the Up: The History of the Scottish Parliament Building - Billy Kay charts the history of the Holyrood Site of the Scottish Parliament Building.
01:51 17 Danube Street - Penny Taylor visits her fomer home which had a previous life as a notorious Edinburgh brothel.
02:18 Songlines: The House of the Rising Sun - John Cavanagh tells the story behind the song.
02:46 Past Lives: Dumfries House - Mark Stephen tours the magnificent Palladian country house near Cumnock in Ayrshire.
03:13 1619 Broadway: The Brill Building - Richard Melvin and Owen Parker visit the iconic New York songwriting factory.
03:42 Underground Lives: Orkney - Mark Stephen explores some of the rich architectural heritage to be found throughout the Orkney Islands.
04:09 A Hard Act to Follow - Recalling the long tenure of Director Giles Havergal at Glasgow's Citizens Theatre.
04:35 Now Showing in Bombay and Govan - Tales from a unique Govan cinema.
05:02 No Bad Days, Only Good Days and Better Days - Cathy MacDonald meets families benefiting from the respite on offer at Rachel House, Scotland''s original children's hospice.
Last on