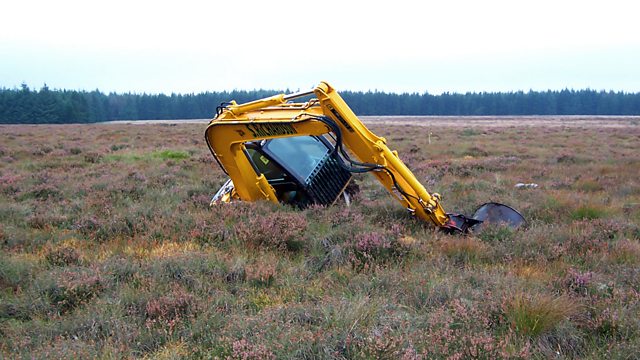 Border Mires of Keilder
Listen in pop-out player
Matt Baker investigates the work of the Border Mires Project, which has spent one million pounds and uses 21st-century machinery to undertake the difficult work of restoring the fragile ecosystem of the 10,000-year-old Border Mires of the Keilder Forest in Northumberland.
Home to rare dragon flies, damselflies and plantlife, the Border Mires may also store carbon more efficiently than the many trees of the forest that surround them.
With so much attention now focused on the benefits of trees in storing carbon it seems a harsh decision to cut them down but for the ecologists and forestry professionals of Keilder the rare habitat that can be recovered makes harvesting trees worthwhile.
In fact as Matt discovers the forest has only been here a shortwhile. Planted after the first and second world wars to provide timber this is a landscape shaped by conflict. Hadrian's Wall runs between the recovered Mires and at RAF Spadeadam the need to prepare for battle continues. Spadeadam is the only facility in Europe where aircrews can practise manoeuvres and tactics against a variety of threats and targets that they face in contemporary warfare and it is also home to some of the best preserved bog habitat in the country.
Last on