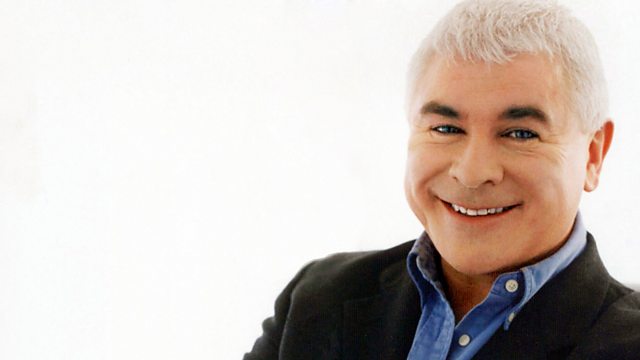 16/04/2009 Lang Lang/Smith String Quartet
Sean Rafferty presents a selection of music and guests from the arts world.
Chinese virtuoso pianist Lang Lang joins Sean for a performance and to talk about his residency with the London Symphony Orchestra, which includes two concertos, a masterclass, education work and a solo recital.
And the Smith String Quartet play in the studio and talk about their appearance at the first Greenwich International String Quartet Festival, a programme that includes works from the modern period including Steve Reich's Different Trains and George Crumb's Black Angels.
17:03
MOZART
Cosi fan Tutte (Overture)
Royal Concertgebouw Orchestra
Nikolaus Harnoncourt (conductor)
APEX 2564 61498-2
Track 1
4:11
17:07
PHILIP GLASS
String Quartet No.3: Mishima ('1957: Award Montage')
The Smith Quartet
SIGNUM SIGCD117
CD1 Track 1
4:06
17:13
LIVE
DEBUSSY
Prelude – Book 1 no. 10 La Cathedral engloutie
Lang Lang (piano)
5:03
17:27
LIVE
DEBUSSY
Prelude – Book 2 no.5 Bruyeres
Lang Lang (piano)
3'28
17:36
CHOPIN
Concerto No.2 in F minor, Op.21 (Allegro vivace)
Lang Lang (piano)
Vienna Philharmonic Orchestra
Zubin Mehta (conductor)
DG 477 7449
Track 3
8:48
17:46
HANDEL
Concerto grosso 'Alexander's Feast'
The English Concert
Trevor Pinnock (director)
ARCHIV 415 291-2
Tracks 1-4
12:46
18:03
GABRIELI
Canzon X (1615)
London Symphony Orchestra Brass
Eric Crees (director)
NAXOS 8.554129
Track 9
4:43
18:13
LIVE
ANDREW POPPY
Hatch
The Smith Quartet
8'39
18:28
LIVE
MICHAEL NYMAN
Tango
The Smith Quartet
3'24
18:32
BACH
Prelude and Fugue in E-flat major, BWV.852
(The Well-tempered Clavier, Book 1 No.7)
Angela Hewitt (piano)
HYPERION CDA 67741/4
CD1 Tracks13-14
5:19
New Release
18:38
WOLF-FERRARI
La dama boba (overture)
BBC Philharmonic
Gianandrea Noseda (conductor)
CHAN 10511
Track 17
8:15
18:48
GIACHES DE WERT
Vox in Rama (Matthew 2:18 from Jeremiah, 31:15)
Collegium Regale
Stephen Cleobury (director)
SIGNUM SIGCD131
Track 13
4:34
18:53:29
CHOPIN
2 Nocturnes Op27 (No.2 in D flat major: Lento sostenuto)
Elisabeth Leonskaja (piano)
APEX 256464374-2
Track 8
6'01
Last on
Matthew Kaner is the new 'Composer in 3'