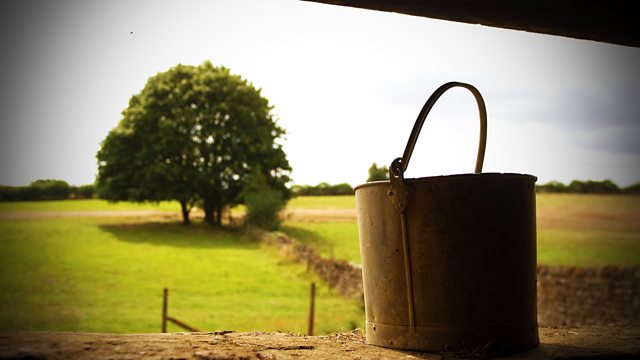 14/04/2009
Adam and Brian are in the deer field, talking about Matt. Brian thinks Lilian's losing it. If Matt goes to prison, Adam says they'll have to support her.
Usha tells Alan she needs one more big run before the marathon but she's still nervous. Alan tells her she won't be alone. They set off, Alan in pursuit on an old bicycle. Uphill, he struggles to keep up, but he's delighted when he whizzes downhill - Usha can't catch him! Alan's exhausted when they return. Eddie finds them outside. Bert's told him they want a patio laying. He'll beat any quote.
Eddie's on his way to Will's, and meets Brian. Eddie asks if there's any farm work going. Brian tells him to ask Adam. Eddie doesn't think he'll have any luck. Adam's avoiding Will, who wants to grow some game crops. Annabelle calls Brian. Can she drop by at Home Farm?
Adam finds Brian starting on the game crops. Adam resents the interference, but supposes he might as well finish the work now he's started. Annabelle jogs up. She'd like Brian to go to a meeting with her, instead of Matt. Annabelle tells Brian the board are getting twitchy about Matt. Something needs to change, and soon.
Episode written by Nawal Gadalla.
Last on