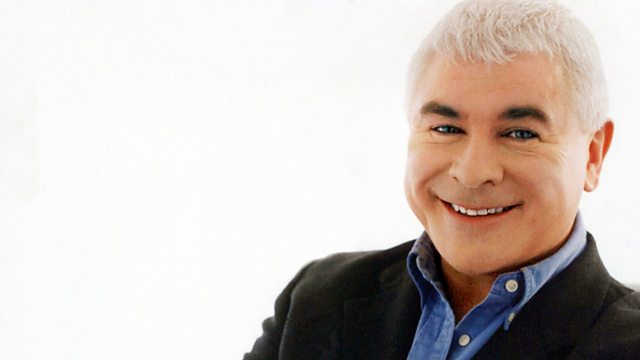 06/04/2009 Wu Qian and Simon Preston
Sean Rafferty presents a selection of music and guests from the arts world.
Pianist Wu Qian performs excerpts from Schumann's Kreisleriana, Op 16 and a Liszt Hungarian Rhapsody, and also talks to Sean about her forthcoming debut album.
And organist Simon Preston talks to Sean prior to his performances at St John's, Smith Square and King's Chapel, Cambridge.
17.02
ANON
I smile to see how you devise
Simon Preston (The Knole Organ)
ARCHIV 4156752
Track 1
0'38
17.04
DEBUSSY
Images: Iberia: Pt 1 - Par les rues et par les chemins
London Symphony Orchestra
Andre Previn (conductor)
EMI 2679692
CD 2
Track 3
7'26
17.12
LIVE
SCHUMANN
Kreisleriana: Äußerst bewegt (1st movement)
Wu Qian (piano)
2'39
17.19
LIVE
SCHUMANN
Kreisleriana: Sehr langsam (6th movement)
Wu Qian (piano)
4'06
17.28
LIVE
LISZT
Hungarian Rhapsody No.12 in C sharp minor
Wu Qian (piano)
9'29
17.39
NIELSEN
String Quartet in F minor, Op.5: 1. (Allegro non troppo ma energico)
Young Danish String Quartet
DACAPO 6.220522
Track 1
12'15
17.53
HANDEL
Serse: Crude degl' orridi abissi
Joyce DiDonato (mezzo-soprano)
Les Talens Lyriques
Christophe Rousset (conductor)
VIRGIN 519038
Track 14
6'00
18.03
TELEMANN
Terzett: O donnerwort! O schrecklich Schreien!
Akademie fur Alte Musik Berlin
Rene Jacobs (director)
HARMONIA MUNDI
Track 10
2'34
NEW RELEASE
18.07
TCHAIKOVSKY
The Sleeping Beauty: Waltz
Royal Liverpool Philharmonic Orchestra
Vasily Petrenko (conductor)
AVIE 2139
Track 13
4'33
18.12
BACH
Prelude for organ in E flat major (BWV.552/1)
Simon Preston (organ)
DEUTSCHE GRAMMAPHON DG 469430-2
CD 10
Track 10
8'37
18.27
MESSIAEN
La Nativité du Seigneur: Les Anges
Simon Preston (organ of Westminster Abbey)
DECCA 4780353
CD 5
Track 7
3'27
18.38
WIDOR
Symphony for Organ no. 5 in F minor, op.42 (Toccata: Allegro)
Simon Preston (organ of Westminster Abbey)
DEUTSCHE GRAMMAPHON DG 413 438-2
Track 6
5'25
18.45
HOLZBAUER
Concerto in D major for flute, 2 Violin, Viola and B.c.
La Stagione Frankfurt
Karl Kaiser (flute and direction)
CPO 777 358-2
Track 1-3
14'16
NEW RELEASE
Last on