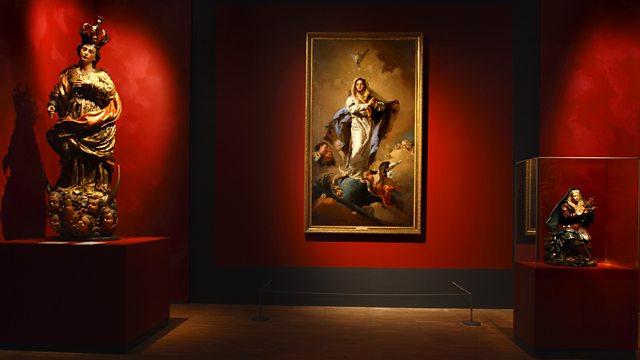 Let the Right One In, Jez Butterworth's Parlour Song, and The Genius and the Goddess by Jeffrey Meyers
Listen in pop-out player
Tom Sutcliffe is joined by biographer Kathryn Hughes, historian Tristram Hunt and vicar and philosopher Giles Fraser in reviewing the week's cultural highlights.
Let the Right One In is a film set in a drab Swedish suburb in winter, telling the unsettling tale of Oskar, an overlooked and bullied boy from a broken home who lives mainly in his own head. That is until he meets Eli the waif-like, peculiar girl next door. Eli doesn't go to school, never feels the cold and smells a little strange. Will our guests find this film a successful interpretation of the vampire story?
The magnificence and splendour of Baroque, one of the most opulent styles of the 17th and 18th centuries, is the subject of the Victoria and Albert museum's spring exhibition. An art of ostentatious display designed to showcase power and wealth.
Also on the programme Jez Butterworths new play Parlour Song, a black comedy exploring deceit, paranoia and murderous desire, as the spirit of the Blues lands in leafy suburbia. But does the comedy and despair work together?
And King Henry VIII is the subject of a new television series to mark the 500th anniversary of his accession, as Dr. David Starkey travels across Europe to investigate documentation that reveals the inner life of Henry.
Last on