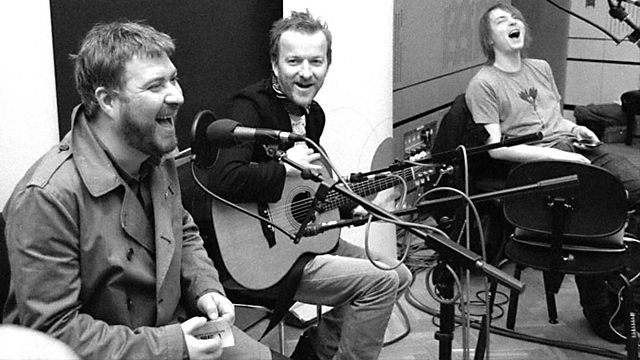 04/04/2009
Presented by Clive Anderson.
Marking the 500th anniversary of Henry VIII's accession to the throne, historian Dr David Starkey chats to Clive about his Channel 4 biography, Henry: Mind of a Tyrant, and guest-curating the British Library's exhibition Henry VIII: Man and Monarch.
Having penned comedy favourites such as Father Ted and Black Books, Graham Linehan talks about his Emmy award-winning sitcom The IT Crowd.
As a former society editor, Stephanie Theobald was one of the 'in' crowd. She describes how her time hanging out with the movers and shakers of the art world inspired her latest novel, A Partial Indulgence.
Gideon Coe stirs up some adolescent angst as he talks to stand-up comedian Rufus Hound, presenter of Radio 4's My Teenage Diary, in which top comedians revisit their formative years by opening up their diaries.
Irrereverent comedy from Canadian Pete Johansson, who, having toured the world and appeared on US primetime televison, peddles his wares in the Loose Ends studio.
With music from the twice Mercury Prize-nominated mancunian band Doves.
Plus a saunter into the unique world of cabaret and melody that is Lonely Drifter Karen, playing This World is Crazy from their debut Grass is Singing.
Last on