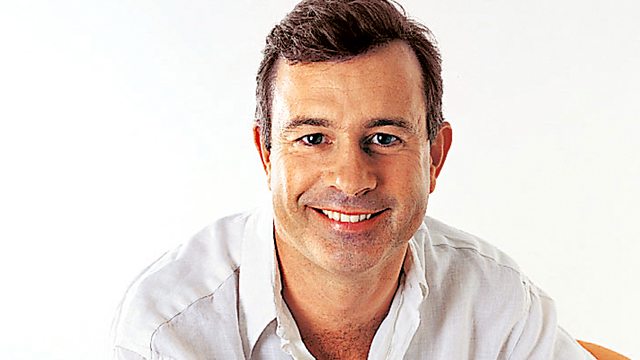 James Jolly
With James Jolly.
10.00am
Torelli: Trumpet Concerto in D
Roger Delmotte (trumpet)
Vienna State Opera Orchestra
Helmut Scherchen (conductor)
WESTMINSTER 471 276-2
10.09am
Respighi: Il Tramonto
Anne Sofie von Otter (mezzo-soprano)
Brodsky Quartet
Challenge Classics CC 72008
10.24am
Haydn: Symphony No 26 in D minor (Lamentatione)
BBC Philharmonic
Nicholas Kraemer (conductor)
BBC Recording
10.40am
Bigaglia: Sonata in A minor (Sonata a fluta di quatre e basso)
Franz Bruggen (recorder)
Anner Bylsma (cello)
Gustav Leonhardt (harpsichord)
TELDEC 4509 93669-2
10.48am
Debussy, arr. Busser: Printemps - symphonic suite
Boston Symphony Orchestra
Charles Munch (conductor)
RCA GD86719
11.05am
Bellini: I Capuleti e i Montecchi (No 5 - Scene and Duet)
Giulietta ...... Hei-Kyung Hong (soprano)
Romeo ...... Jennifer Lamore (mezzo-soprano)
Lorenzo ...... Robert Lloyd (bass)
Scottish Chamber Orchestra and Chorus
Donald Runnicles (conductor)
TELDEC 3984 21472-2
11.23am
Hovhaness: Symphony No 50, Op 360 (Mount St Helens)
Seattle Symphony Orchestra
Gerard Schwarz (conductor)
DELOS 3137.
Last on