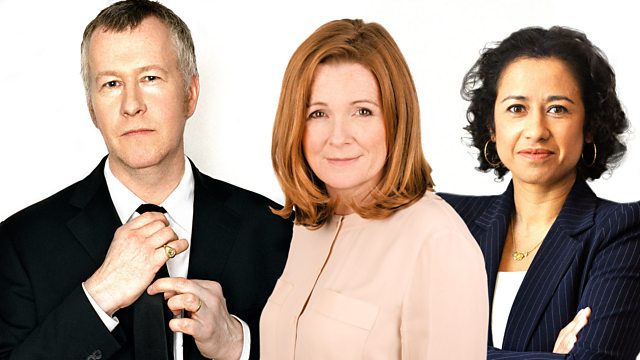 30/03/2009
Listen in pop-out player
Presented by Mark Lawson.
As seven of Mike Leigh's early films for the BBC - including Nuts In May, Abigail's Party and Home Sweet Home - are restored and released on DVD for the first time, the British writer-director discusses making films for television (as opposed to cinema), creative freedom, and the limitations of digital technology.
Music critic Alexis Petridis joins Mark to discuss Richard Curtis' new film, The Boat That Rocked. Starring Philip Seymour Hoffman, Kenneth Branagh and Bill Nighy, the film is a celebration of the world of pirate radio ships in the 1960s, and the eclectic crew of DJs playing the music that defined a generation.
Midsummer Nights is a specially-commissioned collection of comedies, tragedies and tales of love inspired by operas and published to commemorate Glyndebourne Festival's 75th birthday. Written for lovers of fiction and opera alike, the collection is edited by Jeanette Winterson and includes stories by Andrew O'Hagan, Antonia Fraser, Joanna Trollope, Ruth Rendell, Jackie Kay and Sebastian Barry. Andrew O'Hagan and Jackie Kay - whose entries were inspired by Tchaikovsky's Eugene Onegin and Janacek's The Makropulos Affair respectively - explain to Mark what it was about that particular opera that fired their imagination.
On 31 March 1949, the record label RCA Victor announced the creation of the 45rpm seven-inch single. Travis Elborough, who wrote the book The Long-Player Goodbye: How Vinyl Changed the World, dusts off some of his favourite classics and one-hit wonders as he reflects on the pleasure offered by the small vinyl disc over the last 60 years.
Last on