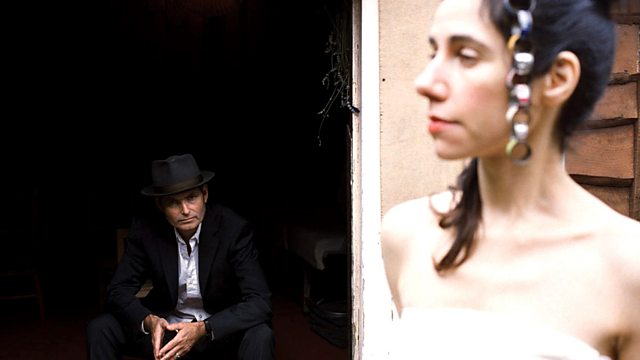 PJ Harvey and John Parish; V&A Baroque show; HBO's future.
Listen in pop-out player
With John Wilson.
Singer-songwriter PJ Harvey discusses working together again with collaborator John Parish for her latest CD, A Woman A Man Walked By. Harvey and Parish explain their working relationship, talking about how the latest album came about and why the latter's band failed to play at Harvey's 18th birthday party.
Professor Jerry Brotton joins John to assess a new exhibition at the Victoria and Albert Museum displaying the opulent Baroque style of the 17th and 18th centuries. Divided into five sections covering religious, secular and theatrical elements of Baroque, the show features art, architecture and design. Highlights include a Gobelins tapestry made for Louis XIV, stage sets from Baroque theatres, and items from Asia and Latin America showing how far the style spread. www.vam.ac.uk/baroque
In an interview held at a television conference in Cannes, John talks to two executives from HBO, the company which produced The Wire, the celebrated American drama series shown on BBC TWO. Richard Plepler, co-president, and Michael Lombardo, president of programming, discuss the future plans of the award-winning subscription cable channel.
As the BBC sitcom My Family begins its ninth series, there is at first no sign of Zoe Wanamaker's character Susan, who is 'staying with her mother'. TV critic and novelist Grace Dent looks into the phenomenon of characters' temporary disappearances from soaps and TV series, and asks if actors are ever really indispensible.
Last on