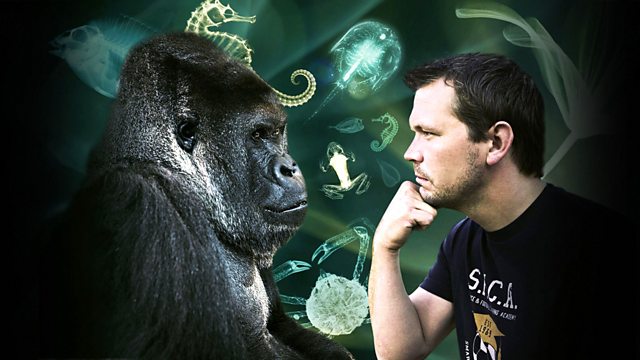 Of Apes and Men
After his theory of evolution was attacked by critics, Darwin retreated to his garden in Kent to do new experiments that would defend his ideas. Jimmy Doherty re-creates some of this extraordinary work.
Darwin knew that his ideas on human evolution were controversial. Jimmy Doherty carries out some of the exciting experiments that Darwin did to show that humans were just another ape. Jimmy puts a snake into a monkey enclosure to find out whether monkeys are curious; he has his face electrically stimulated to create a smile; and musical instruments are played to an earthworm to test its hearing. All these experiments gave Darwin additional evidence that humans had evolved from animals.
Jimmy uncovers a new and dynamic Darwin, and through re-creating the experiments reveals the science of human evolution.
Last on
Credits
| Role | Contributor |
| --- | --- |
| Presenter | Jimmy Doherty |